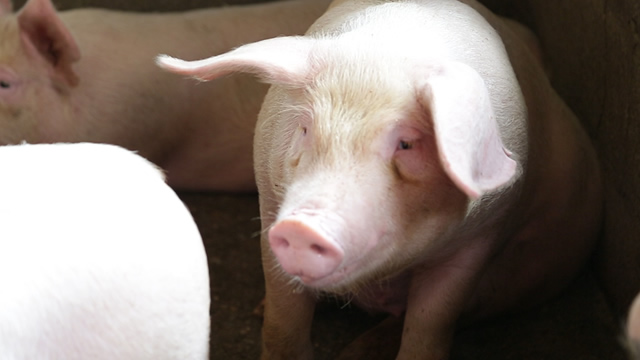 Kamiya Farm, a pig farmer in Itoman City, collaborated with Kanemasa Meat
, a meat dealer, processor, and seller in Yonabaru Town and mixed pineapple into the feed to
co-develop Pineapple-Pork. Development of this pork began after they took note
that meat becomes tender when mixed with pineapple in dishes such as sweet and
sour pork. About 1,700 pigs are shipped each year. "Pineapple-Pork Jun" is a brand
that gained popularity even outside the prefecture for its buttery tenderness.