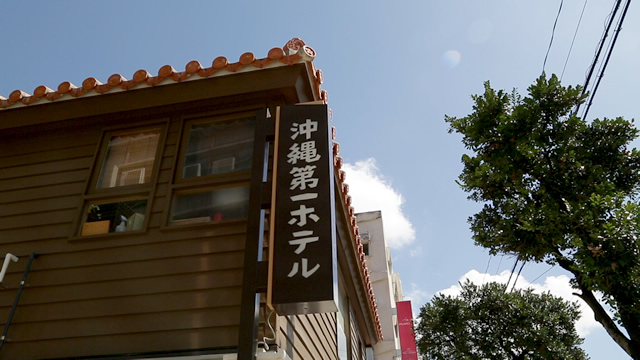 A long-established hotel that started its business in 1955. In September 2011, the hotel moved near Kokusai Street
on Ichigin Street. It's a rather small hotel with just five rooms, making guests feel like they're in a secret hideout.
The lobby is decorated with various craftwork such as Okinawan textile, pottery, and glass. The hotel is popular for
its yakuzen Chinese herbal breakfast created by the okami, who gives attention to Okinawa's traditional food culture.
For breakfast, over 50 different dishes made from Okinawa's seasonal vegetables and other ingredients are laid out
on the table. Quite a number of guests come to this hotel for this breakfast to get a taste of Okinawan cuisine,
considered to be the secret to longevity.