Iriomote Island—A Nature Wonderland Balancing People and Preservation
At the southern extreme of the Okinawan archipelago lies the Yaeyama Islands, a group of sub-tropical islands with some of the most impressive scenery and precious biodiversity to be found in all of Japan. Less than an hour's boat ride from the Yaeyama's main island of Ishigakijima is Iriomote, an island of great natural beauty and home to a number of endemic and endangered fauna such as the Iriomote Mountain Cat. The scenery of Iriomote is simply stunning. Lush green mountains rise majestically out of the water, large mangrove ecosystems share the coastline with picturesque beaches. And all this is nestled within reefs that are home to beds of vivid coral and abundant sea life. 
Renowned for its outstanding nature, Iriomote is in the process of being classified as a World Heritage site. However, the island is more than its natural beauty. Inhabited for thousands of years, it is home to 2500 residents living in small villages dotted around the island. The people of Iriomote prize their relaxed pace of life and harmonious relationship with the surrounding nature, and they richly celebrate the flow of seasons that have traditionally sustained their communities. Spend a night in the village of Hoshidate, and you will soon feel the deep relaxing power that comes from living life at a different pace. If lucky enough to coincide your visit with their annual Fall harvest rituals, the Shichi Festival, you will witness ancient songs and dance as well as acts of physical prowess. It is a fitting tribute to their surroundings, and shows the villagers' deep reverence for the cycle of life and veneration of sacred traditions.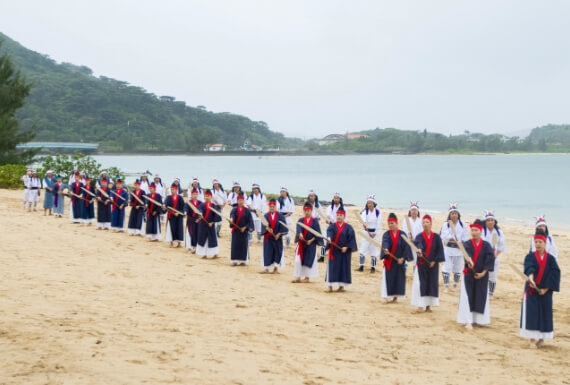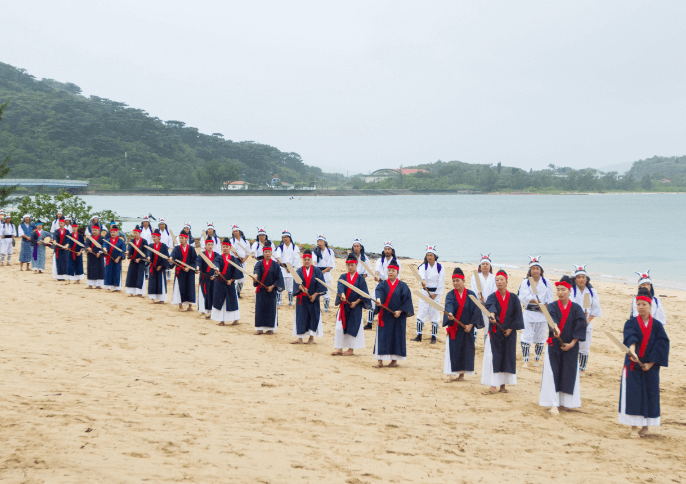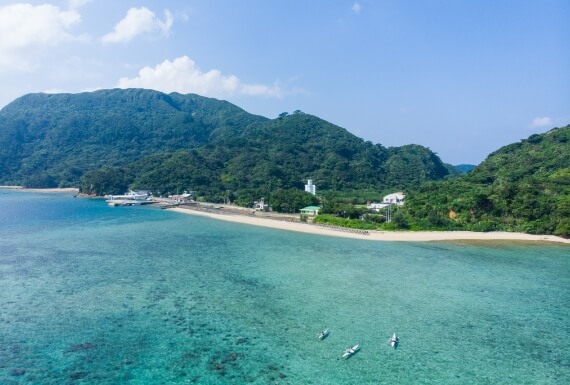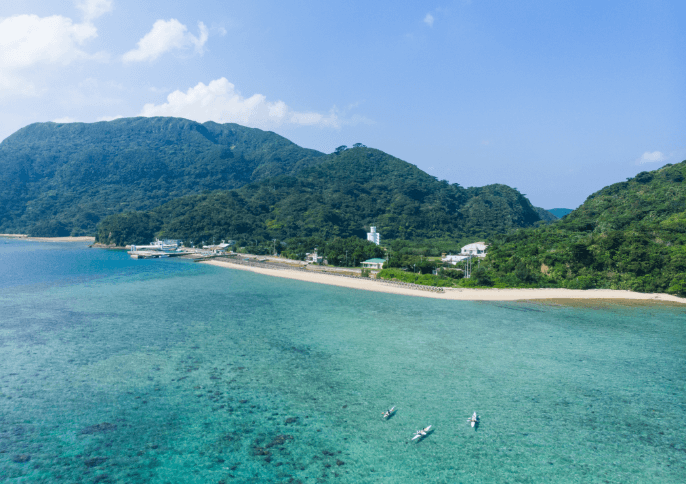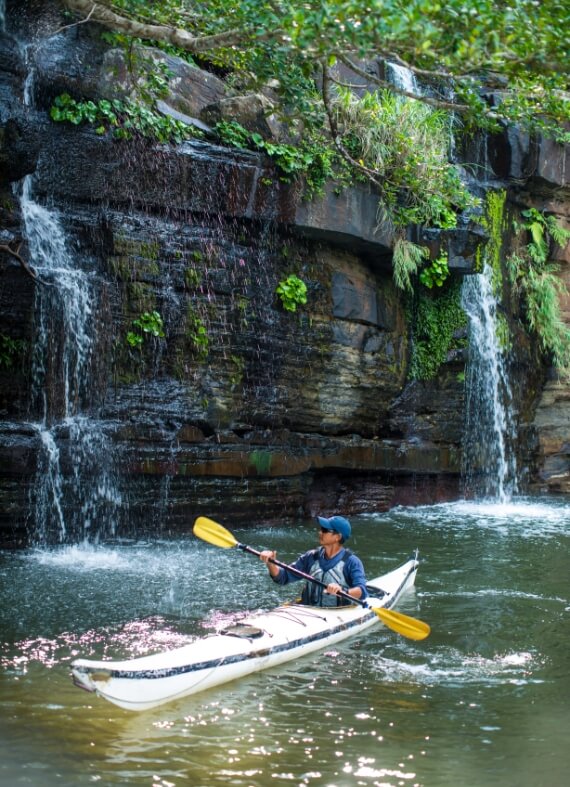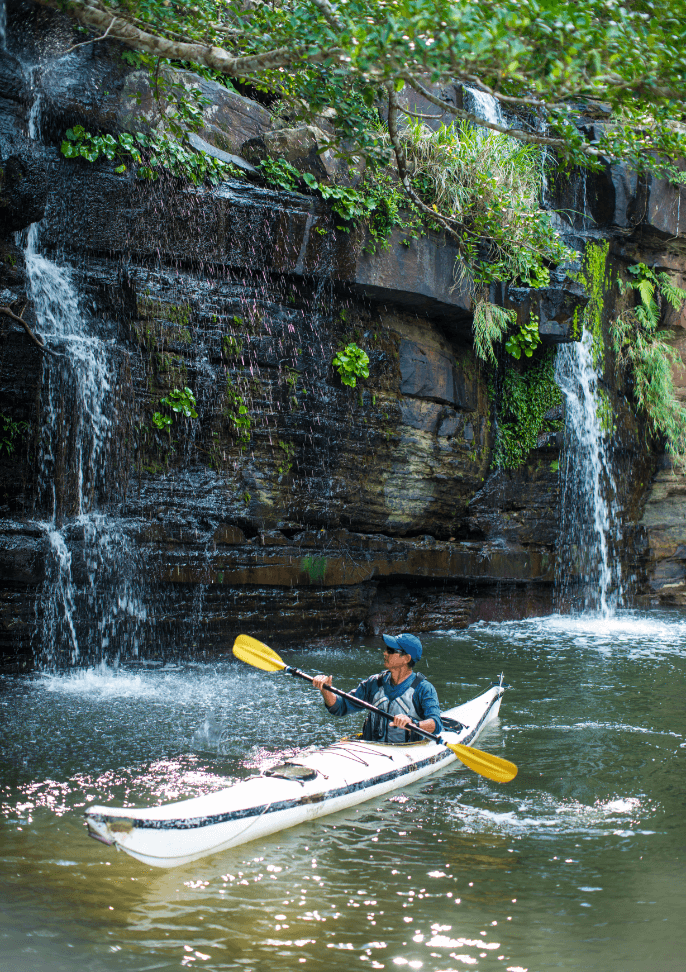 Even though it has a postcard-perfect coastline, Hoshitate is no generic 5-star beachfront resort. It is a living community, something to be kept in mind while traveling anywhere on the island. Of course, being considerate of nature and the surrounding communities should cover the basics— take responsibility for any trash you generate, don't make excessive noise, and drive safely—but you can take it deeper. For example, bring a refillable water bottle to take advantage of the island's free-refill system, and be extra cautious on the roads at night to avoid animal roadkill—a common fate for the island's endangered wild cat species. Above all, the people of Iriomote want to maintain their quiet lifestyles and preserve the natural beauty, and need the cooperation of all visitors to achieve this. 
While Iriomote runs at a different pace, there is no shortage of ways to enjoy the surrounding nature. Whether you are off to the ocean or the jungle, make the most of the experience by engaging one of the many professional guides on the island. When choosing a guide, though, remember the very best guides are usually long-term residents with deep roots in the community and intimate knowledge of the island's unique environment. As the island heads toward World Heritage status, and becomes prominent on the radar of nature lovers the world over, it will be more important than ever to be guided by professionals to ensure this natural beauty remains for generations to come.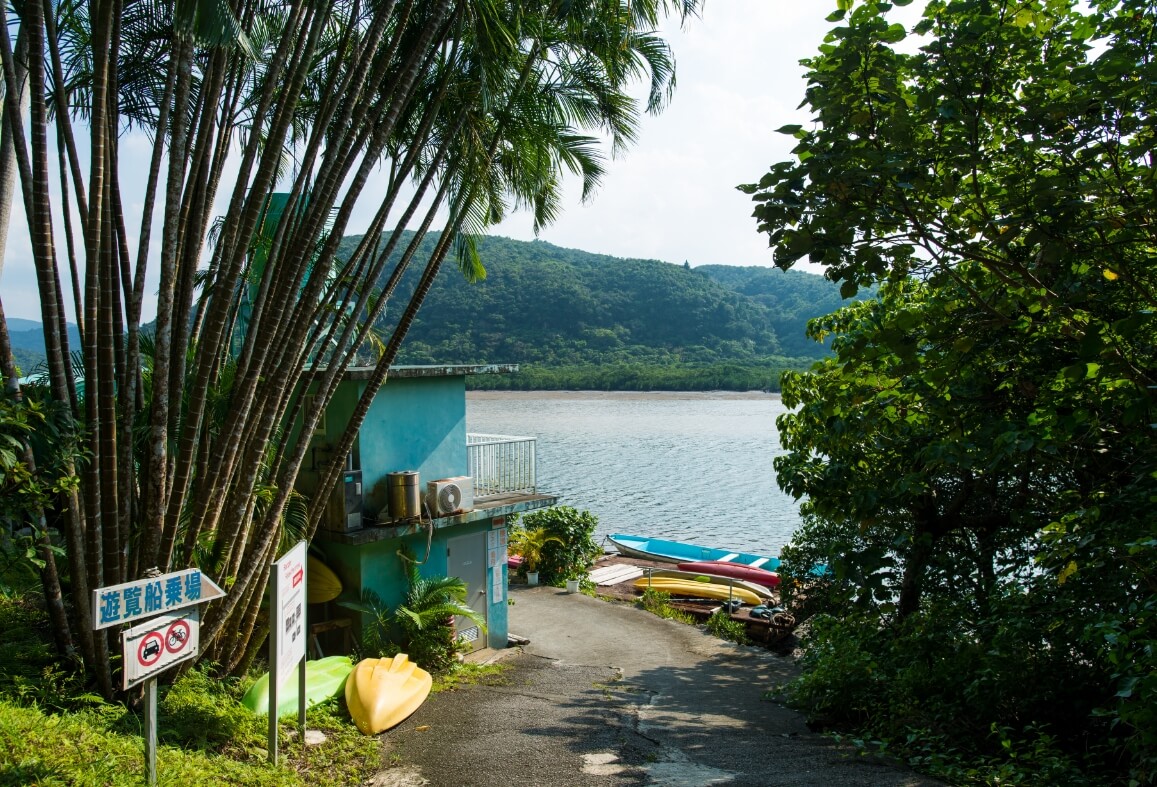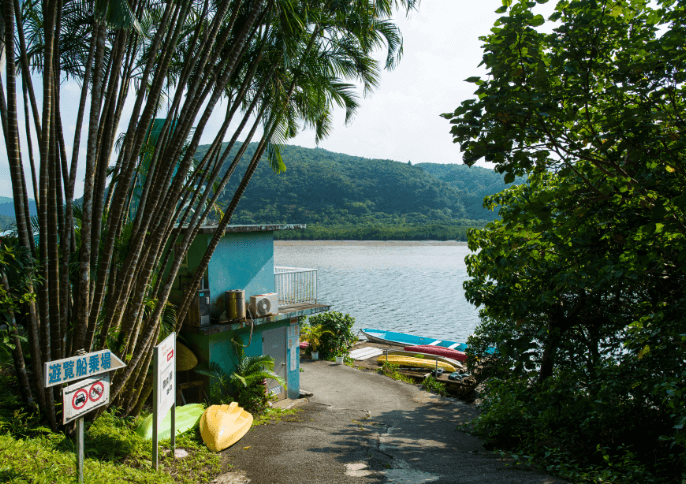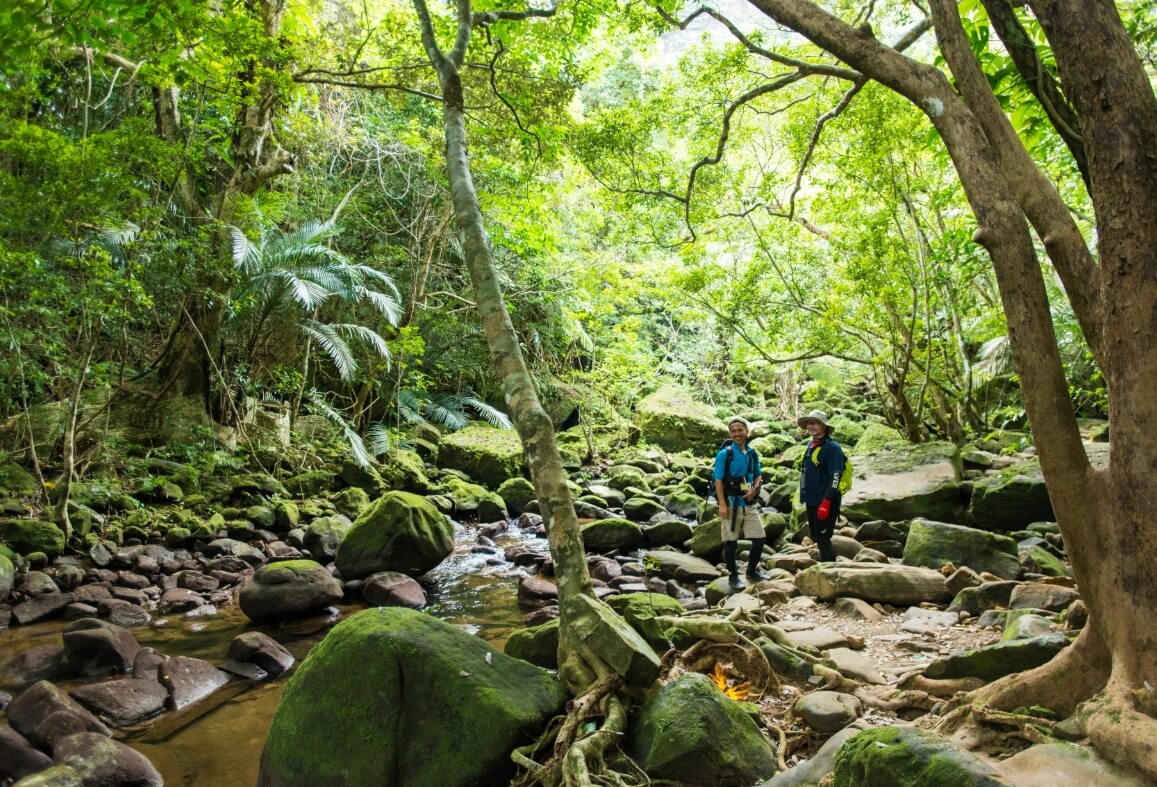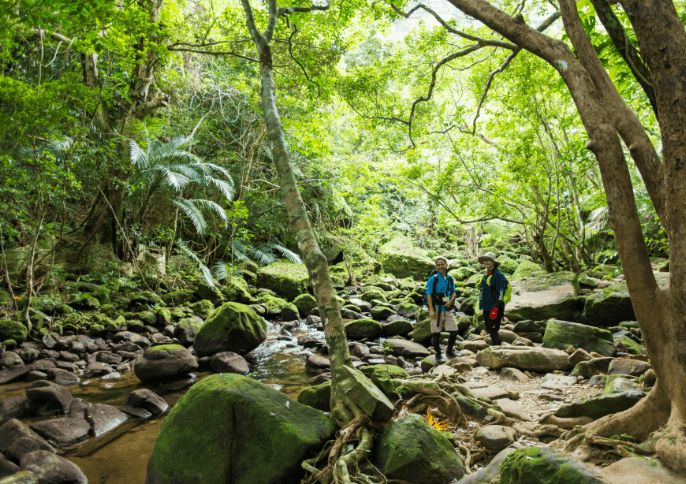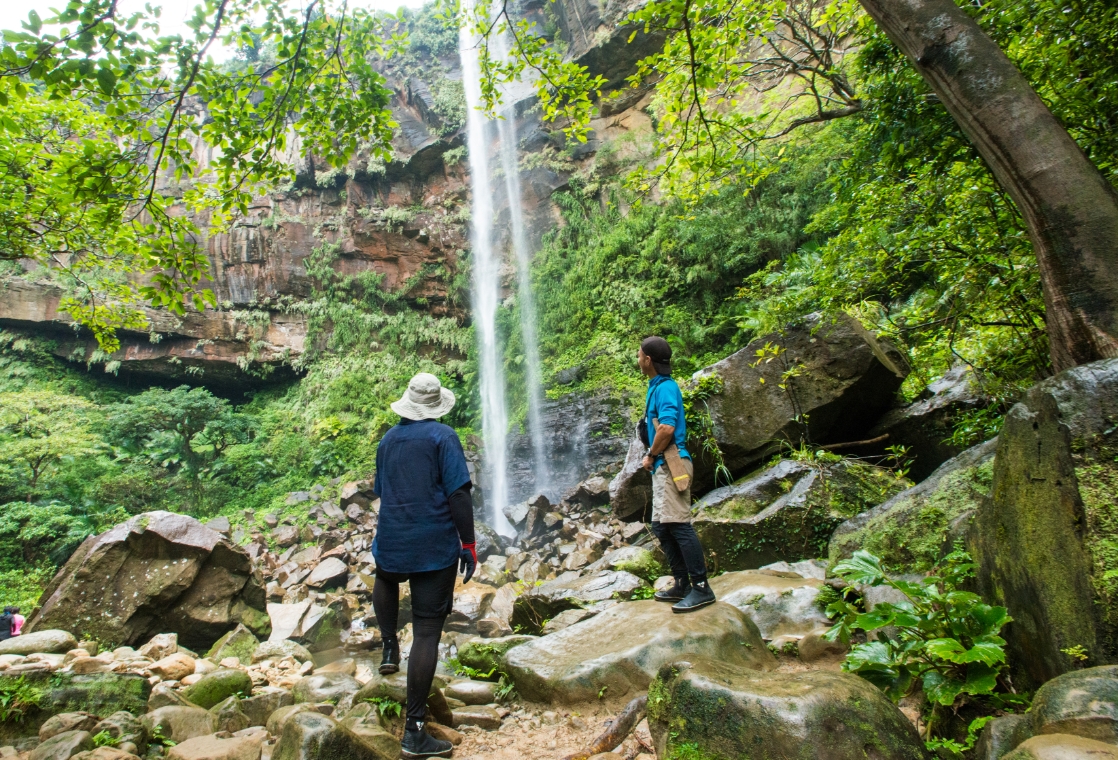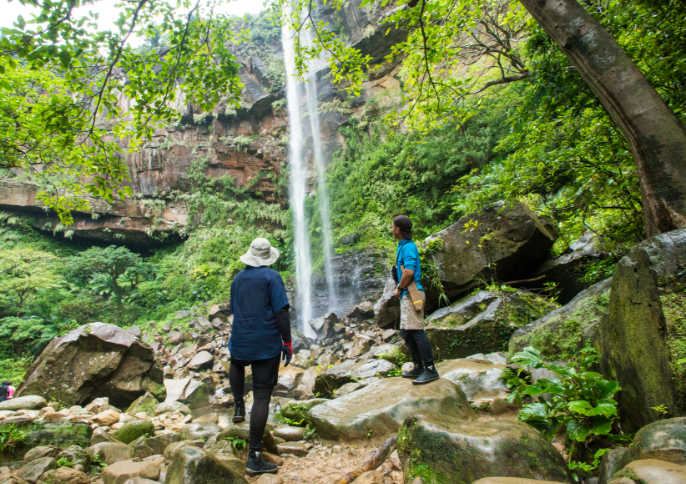 Of the many nature tours available, we highly recommended the guided kayak journeys along the coastal waters and into the river tributaries found in the extensive mangrove ecosystem. Popular half and full-day kayak courses depart from Shirahama village that feature visits to the sandy beaches, sea caves, and more. Experience the thrill of paddling in the eerily silent and dense foliage of a mangrove estuary, only to round a bend to be immersed in the cacophonous sounds of a waterfall.
Many courses also include a visit to Funauki, an isolated settlement on the jungle's edge, it has no road connections and can only be accessed by boat.This sleepy little village makes a great rest stop and an interesting place to walk around and sample the local food. Just 15 minutes' paddling from the village is Ida-no-hama, a picturesque and lightly-traveled beach with coral outcrops and abundant sea life. It is an ideal spot to admire the green and blue scenic vista while you recover your energy for the paddle back to Shirahama. 
Experiencing the sub-tropical jungle is a must for any visitor to Iriomote, and guides can tailor itineraries anywhere from extended camping trips to distant peaks to short treks exploring the spectacular waterfalls dotted around the island.Pinaisara waterfall is one such popular destination, not only for the eye-catching vegetation adorning the waterfall cliff face like a straggly green beard, but for ease of access with its gentle climb well within reach of children and most adults.Guides such as Nagasawa Takamichi are a wealth of knowledge. Time spent with them turns the mass of greenery into identifiable plants rich in history and purpose. Marks in the moist trails become pages of a story book telling about animals' lives, such as the island's wild boar and the precarious situation of the island's famous mountain cat. A dip in the waterfall pools followed by an expertly cooked campfire version Yaeyama's distinct noodle soup are just bonuses on top of this expert-led chance to commune with nature. 
A leading figure amongst Iriomote's guides, Nagasawa has some wise words for those wanting to take in the island's natural beauty. You need to dress appropriately and have basic provisions on hand. Just as importantly, don't go into the jungle by yourself. Of course, this is because you may get in serious trouble and it will be very hard to get help, but also going with a guide helps you understand the essence and the importance of keeping the nature in as pristine a condition as possible. Preserving what remains applies just as much to the ocean activities. The first step is to educate yourself on the various dangers involved, but be sure to understand how fragile ocean life is, and how much damage can be done by careless footsteps on ancient coral outcrops. By being responsible and conscious visitors, we can ensure the natural beauty and community harmony continues on for future generations to enjoy.