01
Kayak through the ocean and nature
Located about an hour's drive north of Naha, Nirai Beach is where to spend your day kayaking through turquoise blue waters alongside sandy shores. The ideal location for an excursion with the family, it offers calm waters that make it a great place for beginners to start their kayaking experience. Trek around long enough and you might spot some local sea creatures roaming around the area. For those looking for a wild adventure, head on over to Iriomote Island, a quick ferry ride from Ishigaki Island, where you can experience the ultimate kayak excursion: rowing through dense jungle foliage and beautiful waters. Iriomote Island is also ideal for trekking, as it's home to stunning waterfalls and lush subtropical forests which cover most of the island. There's no telling what you'll find on your excursion, but keep an eye out for the rare Iriomote wildcat.
Nirai Beach. 600 Gima, Yomitan-son, Nakagami-gun, Okinawa.
To join a kayak tour on Iriomote Island visit iriomote-osanpo.com.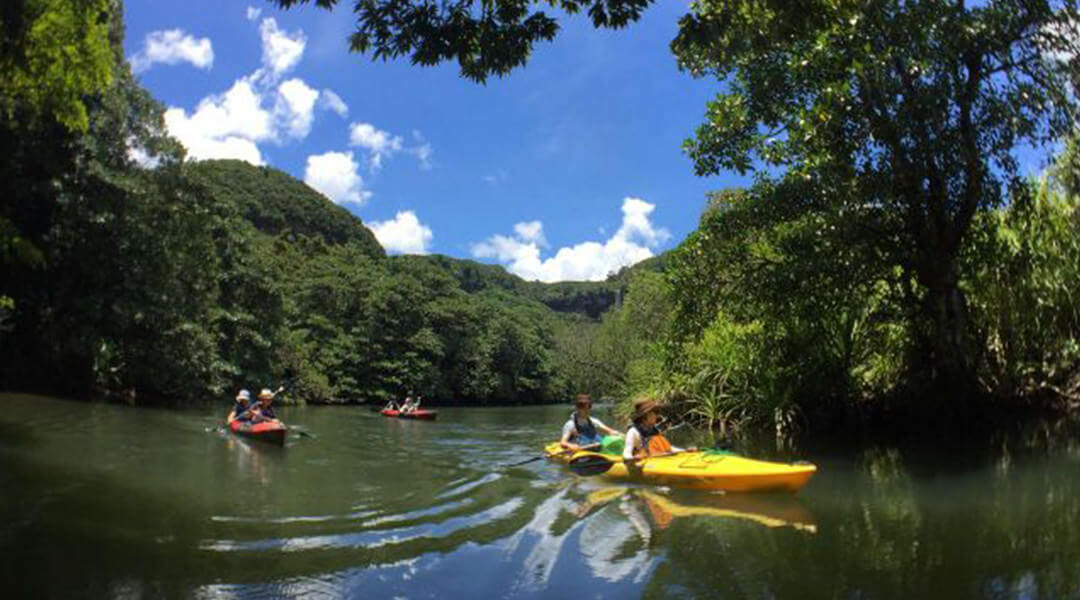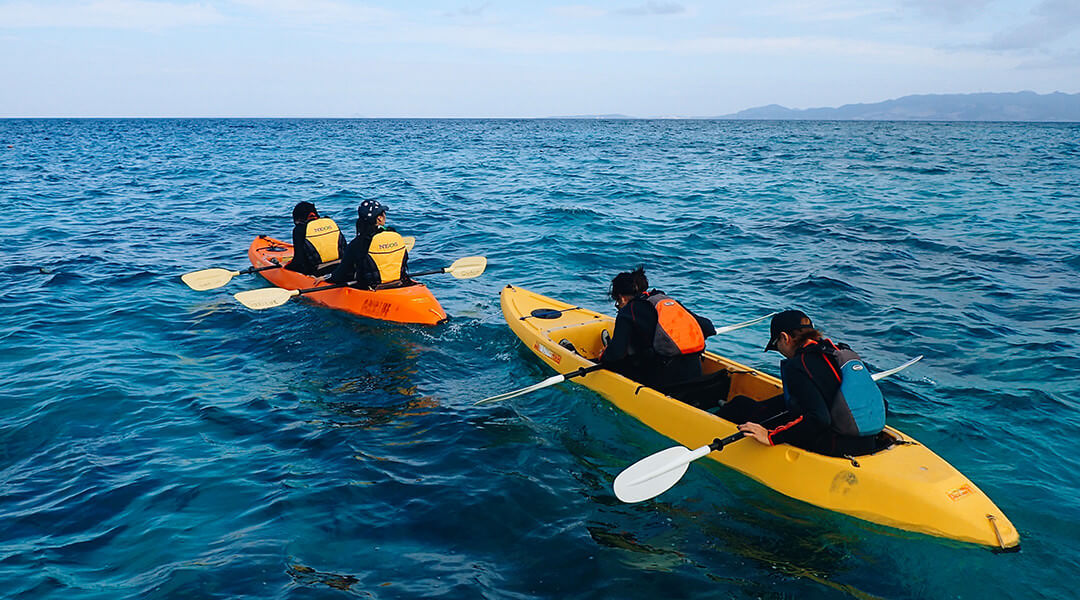 02
Ride a horse on a beach
What better way to explore Okinawa's great outdoors than horseback riding on a beach? Hop on a steed and follow a new path along the serene shores and through the waters of Okinawa for an unforgettable trekking experience. In particular, head on over to the Okinawa Horse Riding Club, located around the coast of Yomitan Village, for lessons or a guided trek through the area. Beginners and children are both welcome, as are advanced riders looking for a challenge. From basic lessons to trekking for veteran horsemen and -women, the club is a great place to start.
Okinawa Horse Riding Club. 1020-1 Takashiho, Yomitan-son, Nakagami-gun, Okinawa. okinawa-horse-riding.co.jp/english.
Kumejima Uma Farm. kumejimauma.jimdo.com.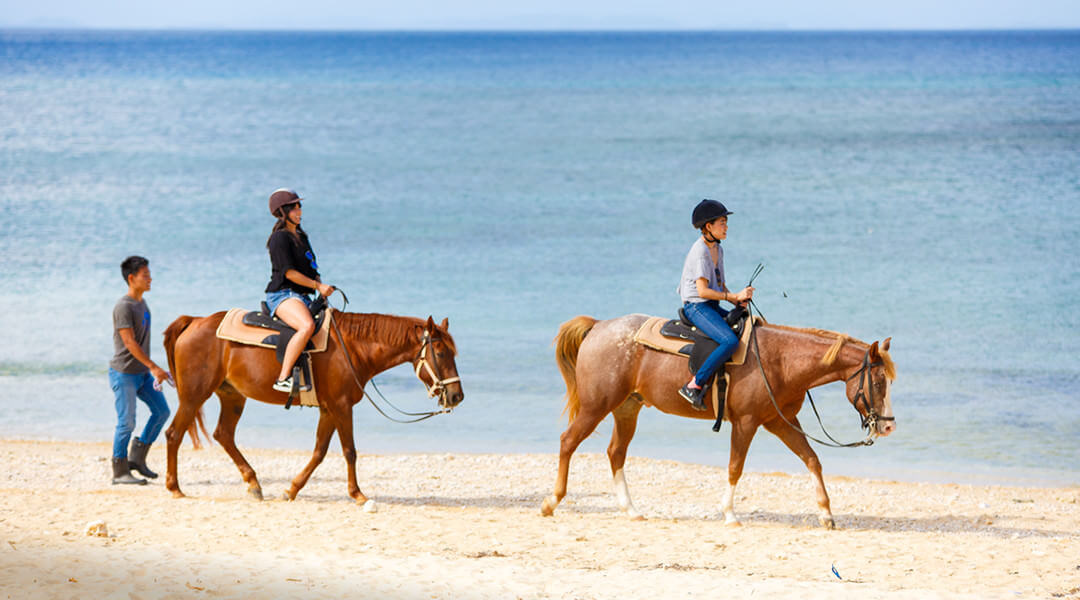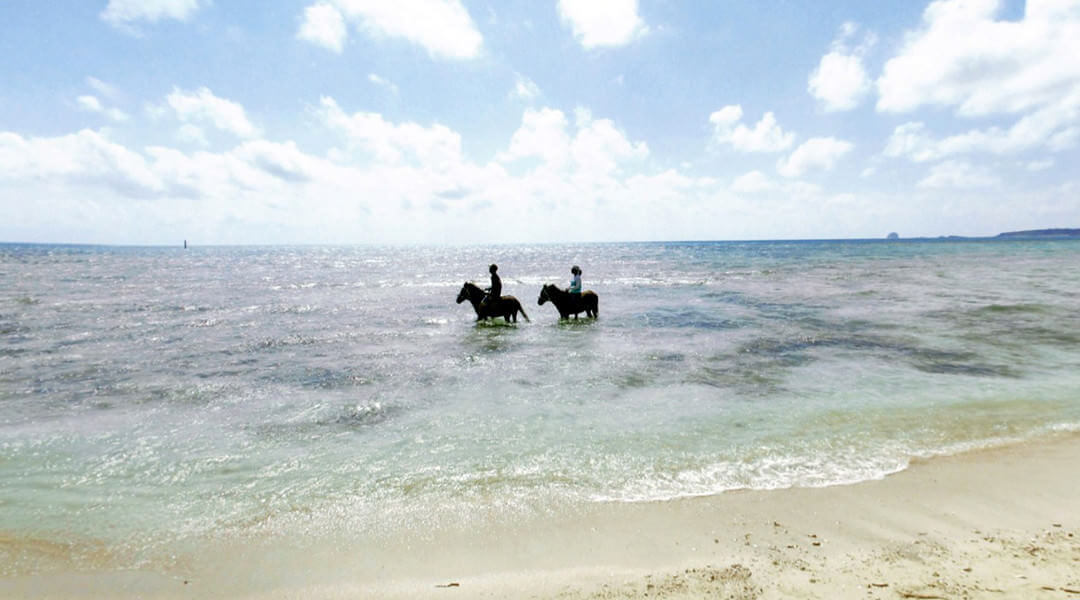 Free your mind in a world beneath the waves. Okinawa is a true diver's paradise, offering the opportunity to explore tranquil waters and stretches of untouched coral reefs. In particular, the incredibly clear and beautiful seas around Miyako Island are a special destination often referred to as 'Miyako Blue'. With an average annual temperature of 23°C, the climate on Miyako Island also happens to be quite pleasant and hospitable year round. Yonaguni Island, a remote island that sits just west of Ishigaki Island, also offers untouched waters where you can dive deep through underwater sea ruins.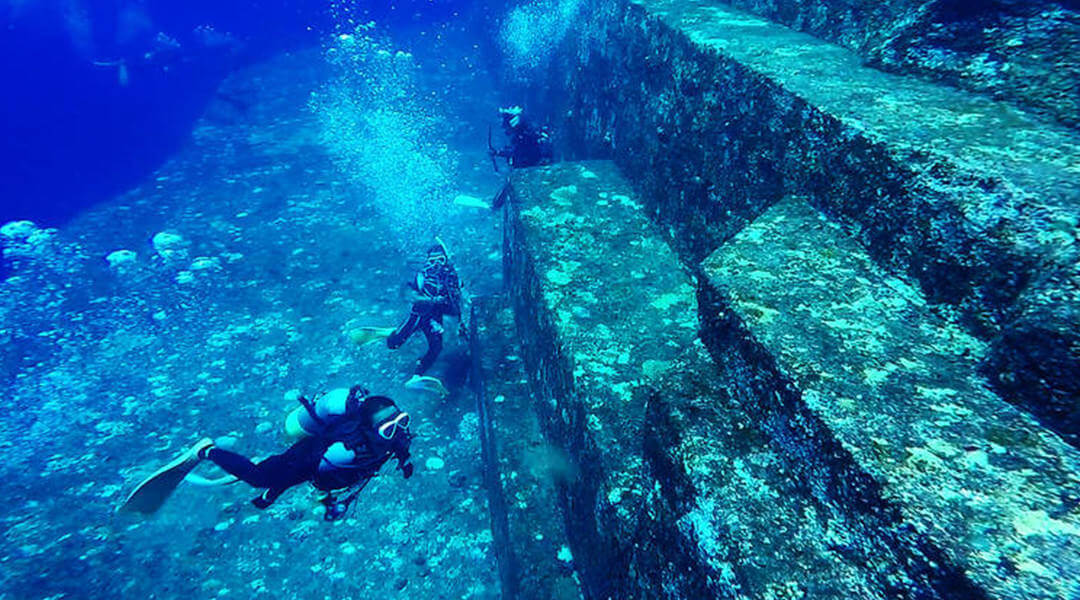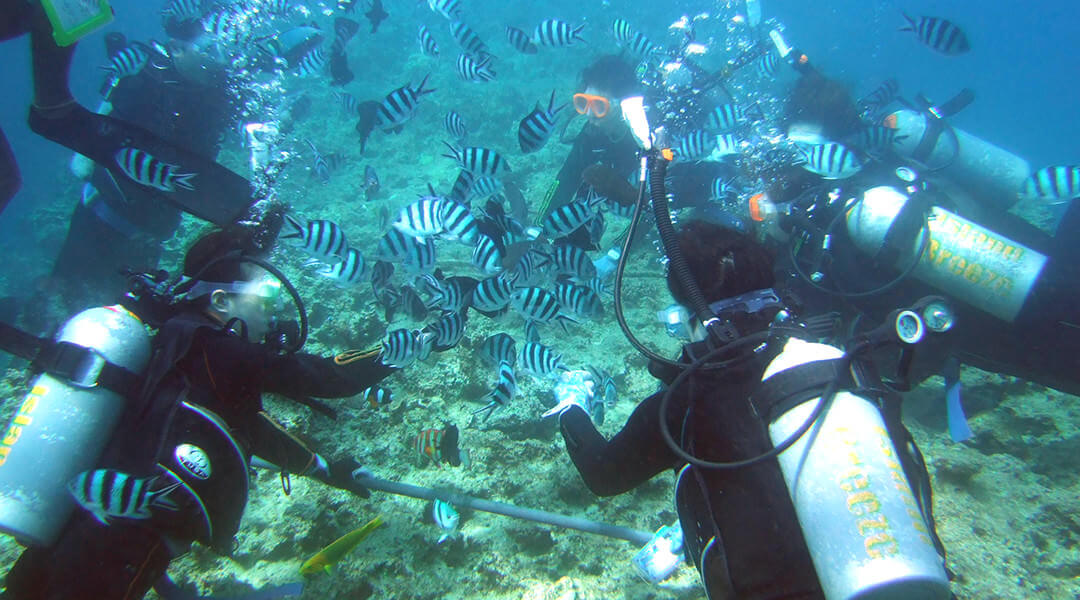 04
Trek through Okinawa's most beautiful sites
Trekking is one of the best ways to experience the abundant beauty of Okinawa. Refresh your mind and body by working up a sweat while taking in the natural scenery around the islands. At Daisenkirinzan, a park located in the natural wonderland of Yambaru on the north end of the main island of Okinawa, there are four different trekking routes to choose from. These include a subtropical forest route as well as a path where you can experience terrain formed by layers of limestone that have arisen over the course of 200 million years. If you don't have time to go up to the north end of the island, another great spot is the valley of Gangala, about a 30-minute drive from Naha. Formed by the cave-in of natural limestone, the valley is home to mysterious 'gajumaru' (also known as Chinese banyan) trees and other natural wonders. These trees are said to be the homes of the 'kijimuna', or forest spirits from Okinawan mythology. To this day, archaeological digs are still being carried out at the Valley of Gangala. You can also see the world's oldest fishing hook, which dates back over 23,000 years and was discovered at the site of the valley's café.
Daisekirinzan. 1241 Ginama, Kunigami-son, Kunigami-gun, Okinawa. http://www.sekirinzan.com/en/
Valley of Gangala. 202 Tamagusuku Maekawa, Nanjo-shi, Okinawa. http://www.gangala.com/lang/index_en.html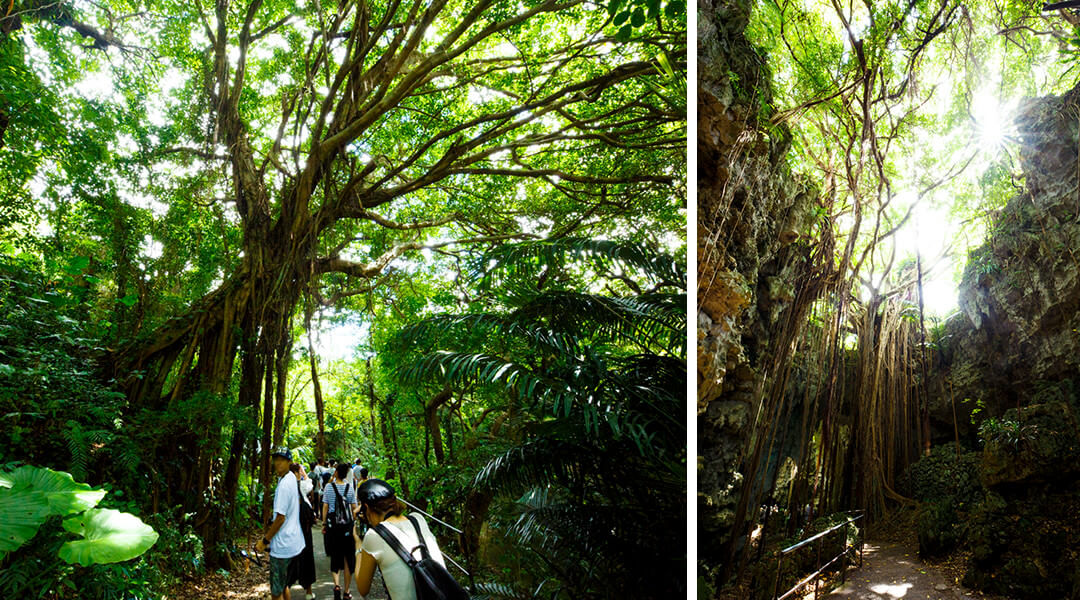 05
Cycle through Okinawa's great outdoors
Cycling is a great way to get around Okinawa, and outside the main city streets there are endless routes to guide you through the islands' abundant nature. Whether you prefer mountains or the beach, there's sure to be a cycling route to suit your needs. Serious cyclers may want to attempt a lap around the entire main island of Okinawa – which adds up to over 100km – but shorter trips are plentiful as well. Many of the smaller islands around Okinawa are also great for bikes, offering a convenient form of transportation instead of taking a bus or car. An easy route to start with might be the hour-long ride from Kencho-mae Station to Okinawa Hassha Okinogu on the main island of Okinawa, which boasts amazing views. Bike rentals are quite accessible and many rental outlets stock a variety of bikes for you to choose from.
Kariyushi LCH. Prefectural Office. 1-11-8 Izumizaki, Naha-shi, Okinawa. docomo-cycle.jp/okinawa/index.html#course