01
Find yourself under the stars
When evening comes around on Ishigaki Island, you'll be welcomed with a stunning sky untouched by light pollution. The dark night gives way to some of the best star-bathing in Japan, with glittering vistas as far as the eye can see. Take some time to spot your favourite constellations and perhaps even the Milky Way. To get a proper view at the night sky, join a star tour which takes you on an evening excursion from the southernmost tip of Japan along with a knowledgeable guide to answer all your star-related questions. Located just off of Ishigaki Island, Taketomi Island is currently applying to become part of the International Dark-Sky Association, which would make Iriomote-Ishigaki National Park part of Japan's first night sky preservation area.
To join a night excursion on Ishigaki Island visit hirata-group.co.jp/startour. Stargazing tours are not available during December and January. Tours only available in Japanese.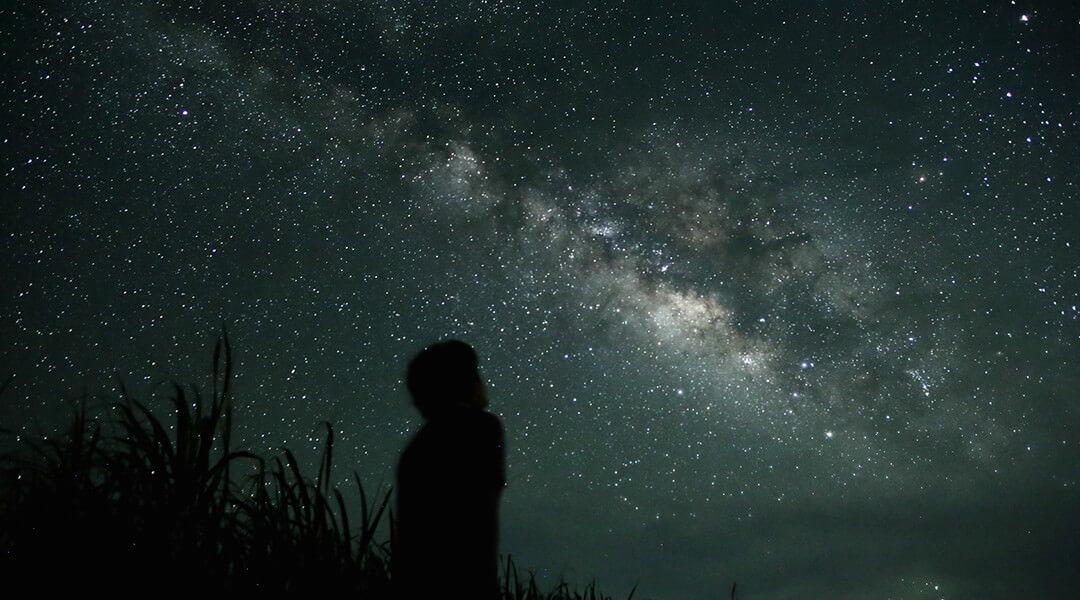 02
Take a yoga class against a spectacular backdrop
Soak up the sun with an invigorating yoga class amongst some of Okinawa's most beautiful spots. Think you've got good balance? Test out your skills with a SUP yoga class, which involves you practicing your best yoga moves on a stand-up paddle board in the middle of the ocean. As well as being a great workout, hanging out on Okinawa's stunning beaches and waters makes for a peaceful experience. If you'd prefer to stay on land, join a sunrise yoga class outside the grounds of Katsuren Castle, one of Okinawa's beautiful UNESCO World Heritage Sites. The yoga class will surely leave you revived and refreshed, ready to take on your day ahead.
To join a SUP yoga class visit tigerbeach.jp.
World Heritage Site Katsuren Castle Sunrise Yoga. 3908 Katsurenhaebaru, Uruma-shi, Okinawa. 
facebook.com/events/340109819665842/.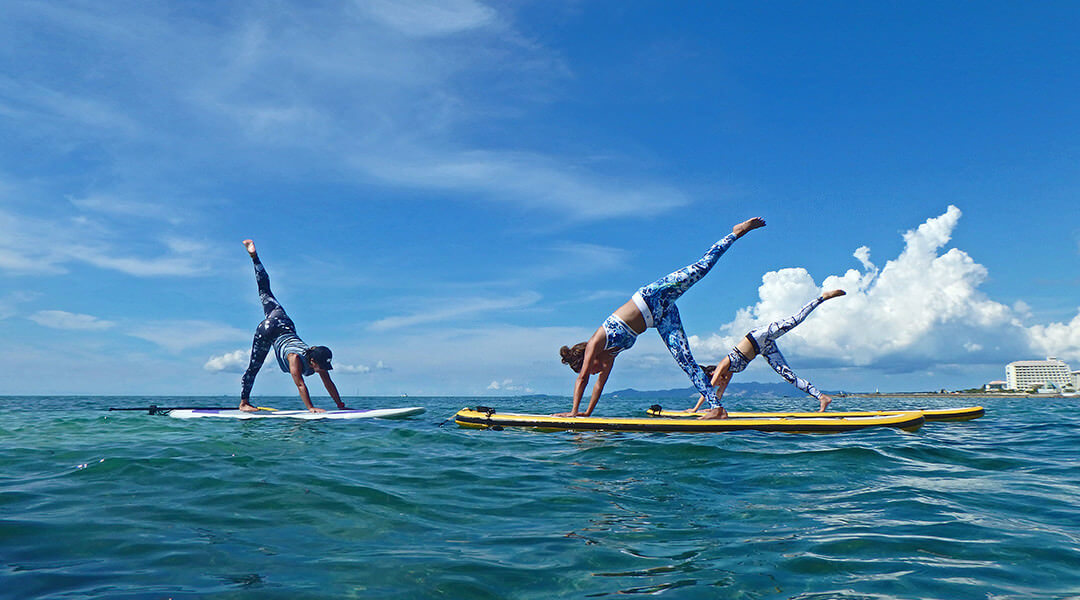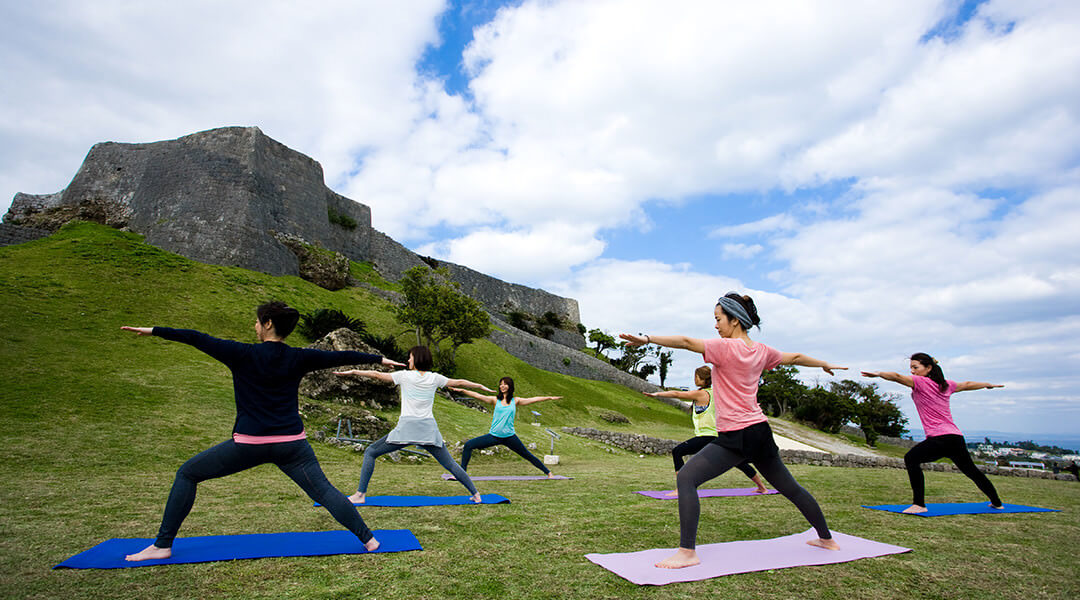 03
Rewind with meditation in nature
Relax in the great outdoors around some of Okinawa's most serene spots including Yambaru National Park, a lush green jungle ready to be explored. The wild forest area is the perfect spot to sit back and enjoy the sights and sounds of nature. Easy walking and trekking paths are also available for those who want to get up close and personal with mother nature. Another serene spot is Naha's Shikinaen Royal Gardens, which was constructed back in the 18th century as a home for the Ryukyu kings and continues to stand as a beautiful space for those looking to relax and unwind in the heart of Okinawa. Another Okinawan landmark included on the list of UNESCO World Heritage Sites, the garden boasts lush landscapes, while the main palace and pond make for some great photo ops.
Yambaru National Park. https://www.env.go.jp/en/nature/nps/park/yambaru/index.html
Shikinaen Royal Garden. 421-7 Maji, Naha-shi, Okinawa. https://www.visitokinawa.jp/attractions/world-heritage/shikinaen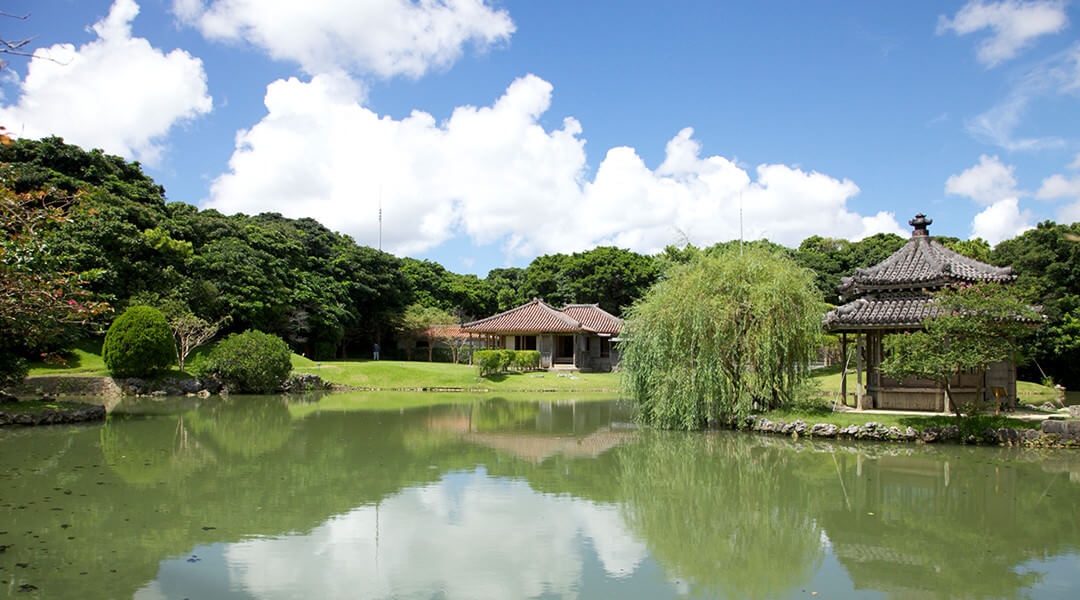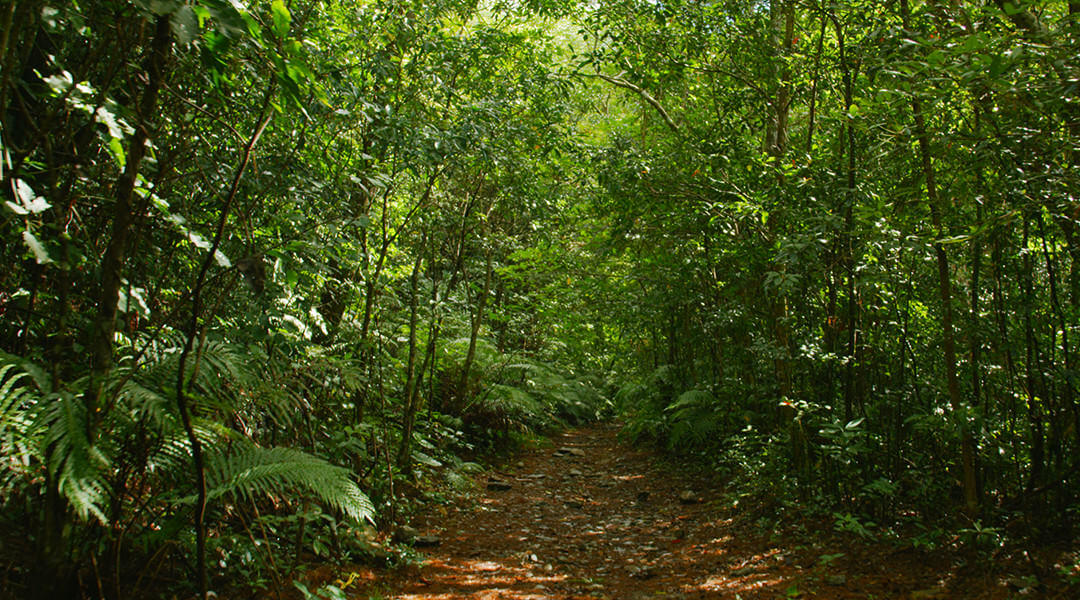 04
Relax on a deserted island
Take the road less travelled and visit some of Okinawa's sprawling sandy shores on uninhabited islands. No trip is complete without a visit to the beach, and the crystal-clear waters at Hatenohama Beach, located near Kume Island, is the ideal destination. This uninhabited island is the perfect location for beach lovers looking to do everything from sunbathing and swimming to snorkelling along coral-lined shores. For those intrigued by a little more island-hopping, head on over to Kerama Shoto National Park where you can explore the stunning Kerama Islands. This area is made up of a cluster of 20 smaller islands not far from the main island of Okinawa. You can easily reach the islands via ferry from Naha, and travelling in between the smaller islands is quick and easy by boat. Nagannu Island is another must-visit area, made up of the three uninhabited islands Kuefujima, Nagannujima and Kamiyamajima. It's the ideal spot for those looking to start their diving experience, as the surrounding ocean contains an abundance of coral and plenty of sea life.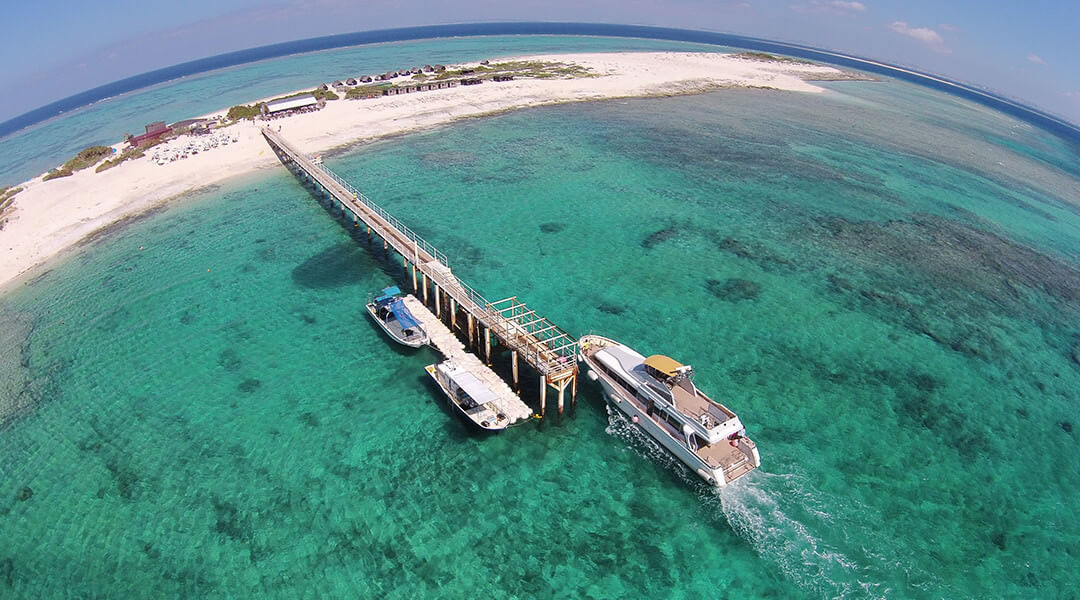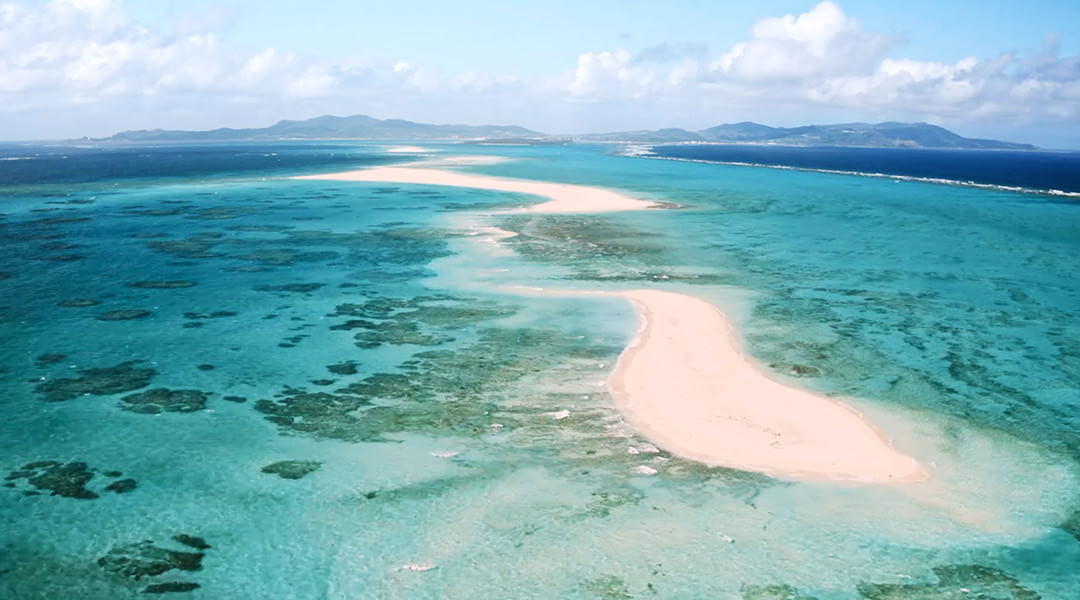 05
Learn the art of karate
Did you know Okinawa is actually where karate originated? This Japanese sport which has become popular around the world traces its history back to Okinawa, where the martial art was passed down as a highly respected tradition throughout the generations. Karate is special in its own way, as it takes great care in respecting traditional culture and incorporates elements of peace, respect and courtesy while building strength and character at the same time. While in Okinawa, pay a visit to Okinawa Karate Kaikan where visitors interested in karate can learn and participate in the sport. The practice institution also houses an arena which holds matches for about 380 spectators as well as a training room and a small museum open to the public.
Okinawa Karate Kaikan. 854-1 Tomigusuku, Tomigusuku-shi, Okinawa. karatekaikan.jp/en.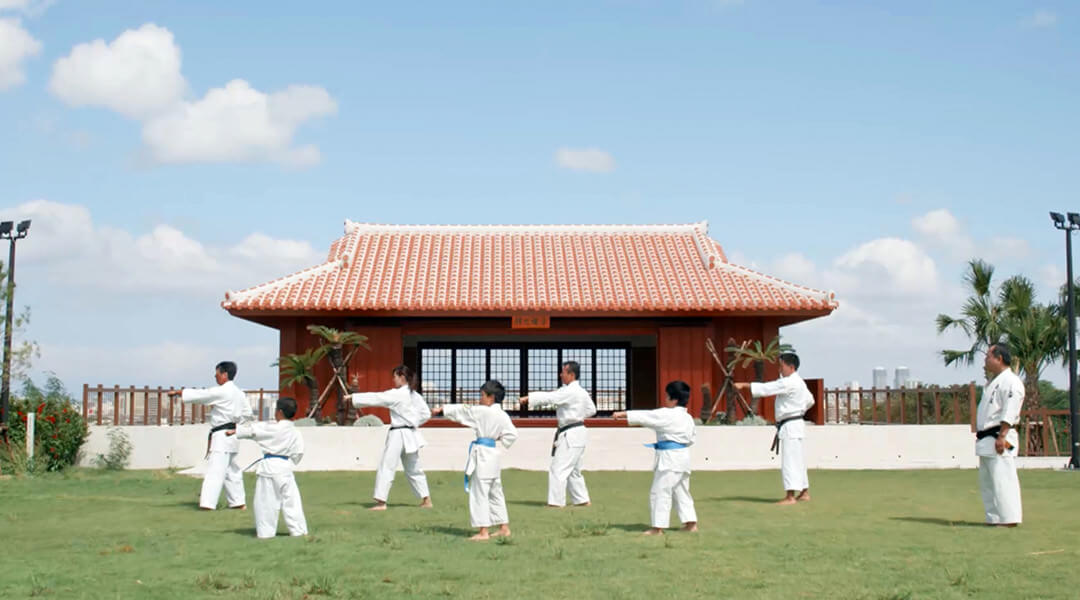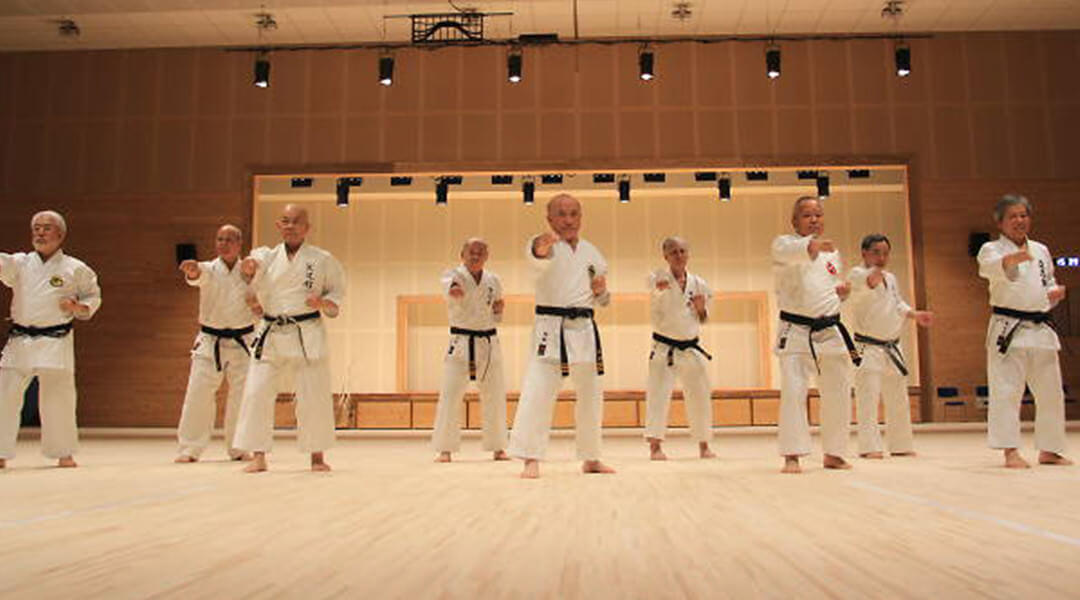 06
Visit Okinawa's top 'power spots'
Located just south of the main island of Okinawa, the enchanting island of Kudaka can be reached by ferry and is where to rejuvenate your mind and soul. This fairly untouched island is filled with natural wonders and is considered a sacred spot – an 'island of the gods' – where the ancient Ryukyu people first introduced many essential crops including grains like rice and wheat. Many locals around here still speak the local Okinawan dialect of 'uchinaguchi' and it is one of the few places where you can still see aspects left by the Ryukyu Kingdom. Another spiritual and healing location to visit is Sefa-utaki, once the Ryukyu Kingdom's most sacred site. The word 'utaki' describes the collective sacred areas in the region, including Sefa-utaki in Nanjo City. Another easy 'power spot' to visit is Hamahiga Island, which is conveniently linked to the south end of the main island by bridge. The island is home to two villages as well as a lot of traditional architecture accented with red-tiled roofs and stone walls, and is also a popular spot for those who like fishing. Its 'power' derives from the fact that the creator gods of Okinawa, Shirumichu and Amamichu, are said to have once lived there.
Sefa Utaki. Chinen-kudeken, Nanjo-shi, Okinawa. okinawa-nanjo.jp/sefa/en.
Kudaka Island. 25-30 minutes ferry ride from Azama Port in Nanjo City.