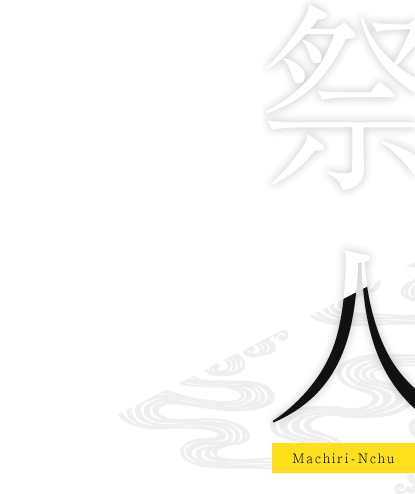 I think the basic of festival is the good connection of people and communities unites thanks to the festival.
There is a festival called "Ungami" designated as national cultural treasure in Shioya bay of Okinawa.
The festival is prayed for productiveness of grain and state of perfect health from 500 years ago. Also, female centered upon "Kami-nchu" leads the festival.. The biggest scene of the festival is "Uganbari", the rowing competition.
It is so overwhelming, especially the behavior of women who wait for men. The women salute the men have a paddle as they are heading to a goal. At that time, the women beat drums with lower half of their body soaked in the sea.
This year, Kunio Komesu, executive committee member was greatly relieved at that "Kami-nchu" who is 45 years old rose out for the first time in 16 years.The traditional event is able to take over to next generation because of the birth of young "Kami-nchu".Mr. Komesu said that the basic of festival is the good connection of people and communities unites thanks to the festival.
You would feel the value of Okinawa's traditional event and the bond of local community if you participate in the festival