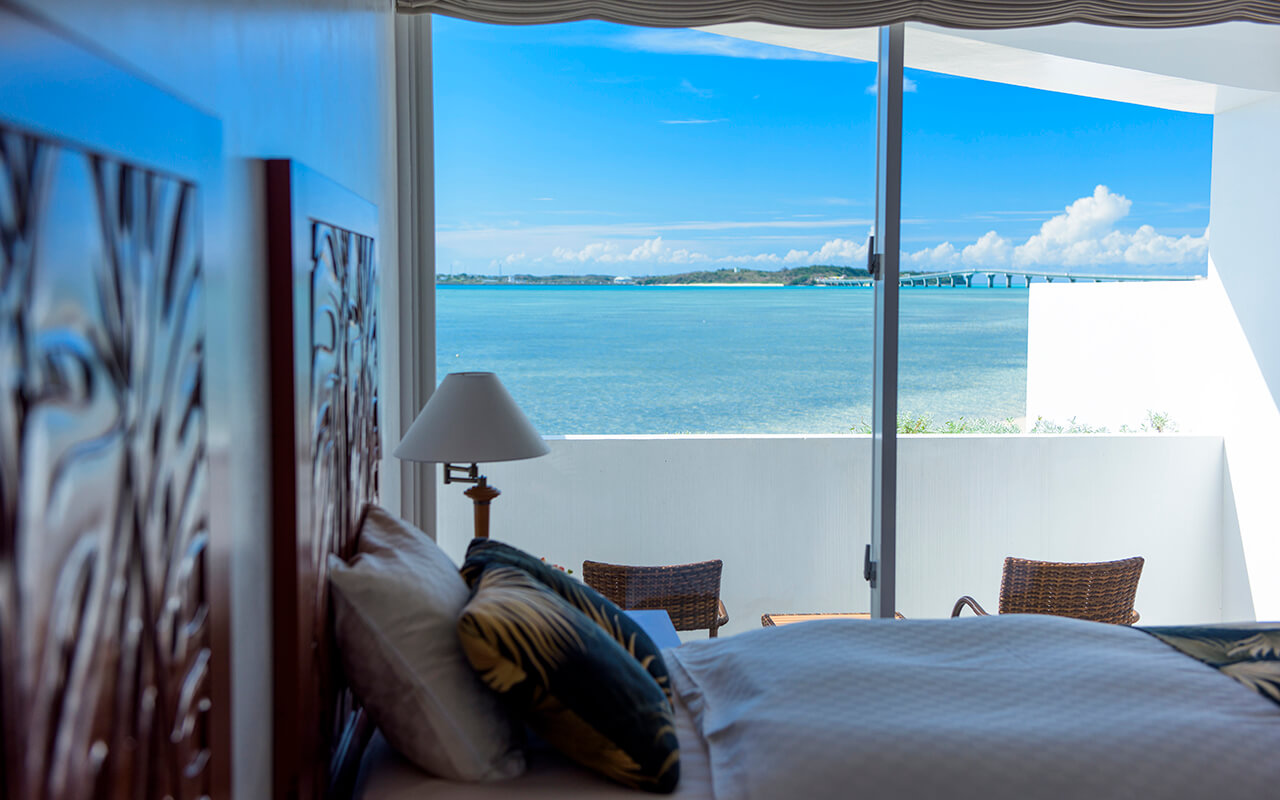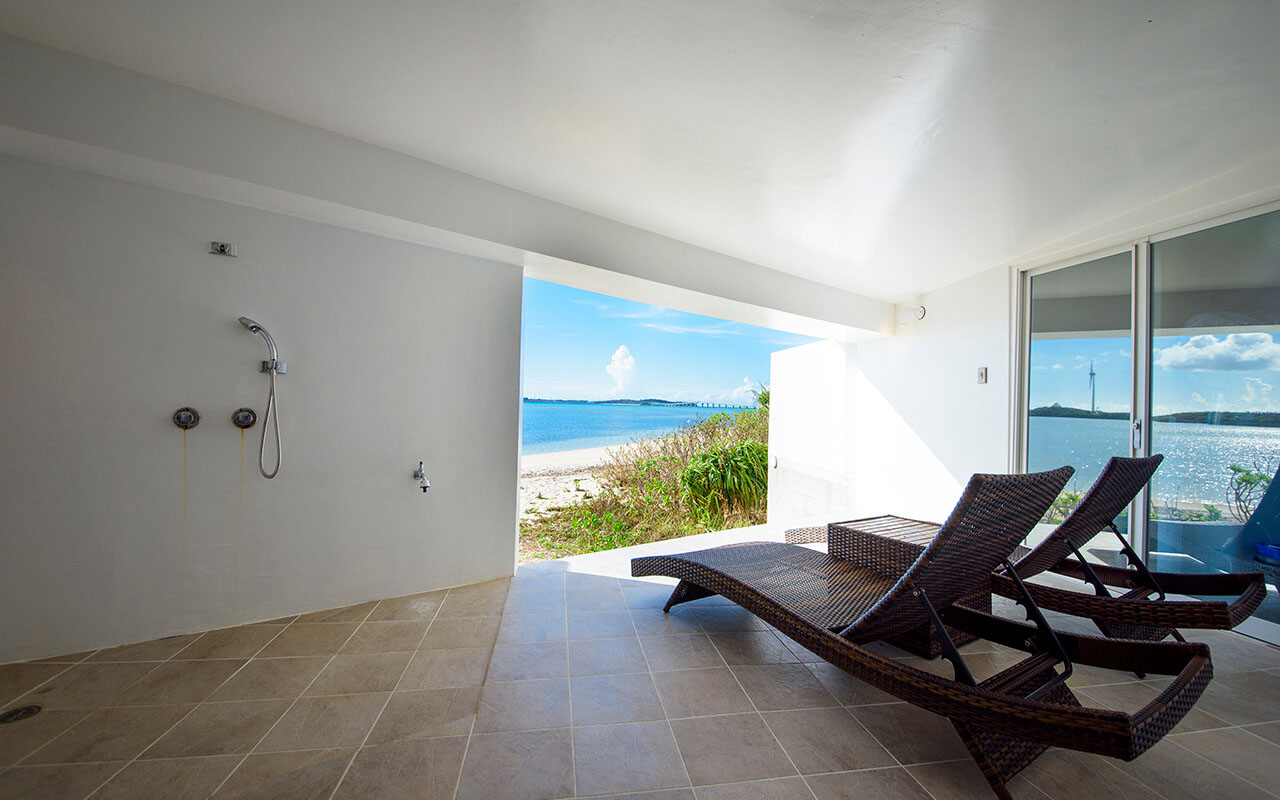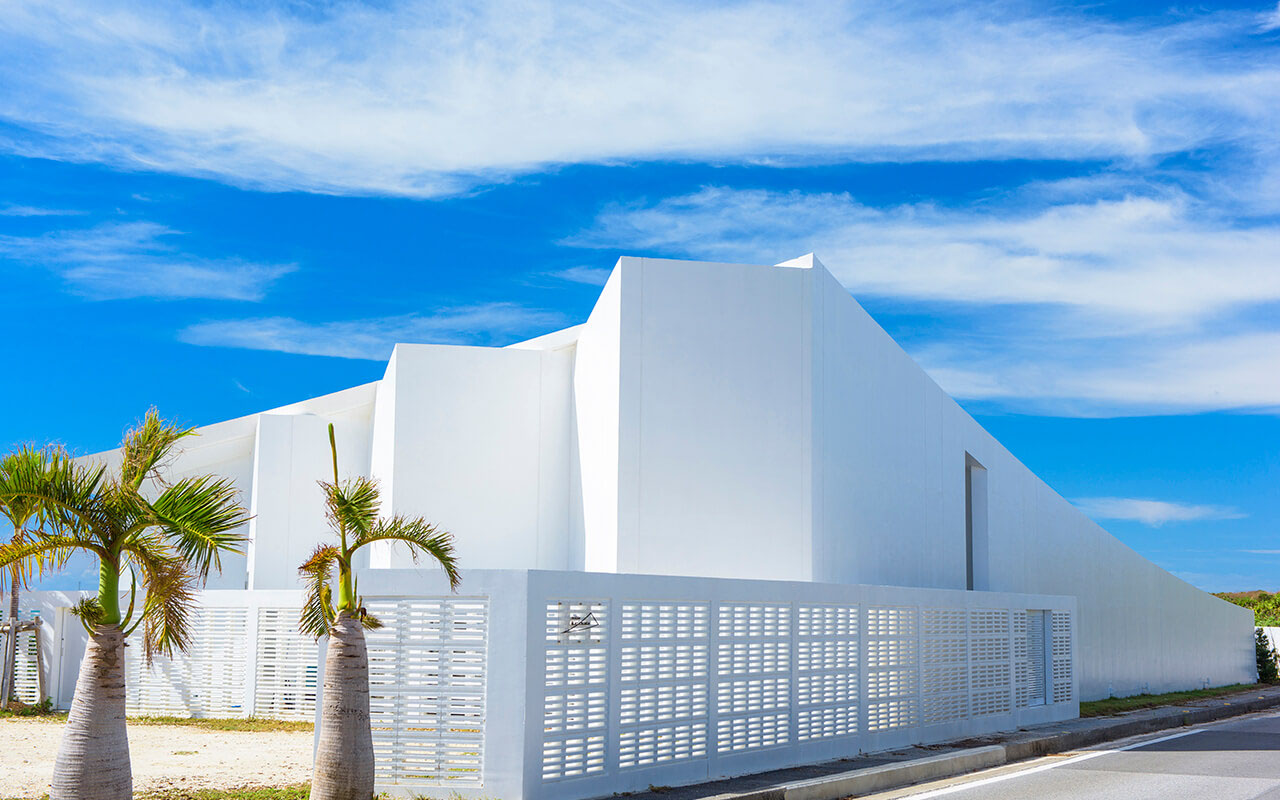 VILLA & SMALL HOTEL | HOTEL
A luxurious beachfront villa on Miyakojima Island
Villa Karimata is an exclusive beachfront villa where stays are limited to one family or group of guests per day. The flowing silhouette of its bright-white building creates a striking impression for first time visitors. From the villa's living room, guests can look out across the private pool onto the blue Miyako ocean; while at night they can gaze upon the beautiful starry sky. The villa's sumptuous living space feels far detached from the reality of everyday life, enabling guests to enjoy a luxurious stay in complete freedom. Those staying at the villa also have the option of enjoying a luxurious sunset dinner prepared by a visiting chef.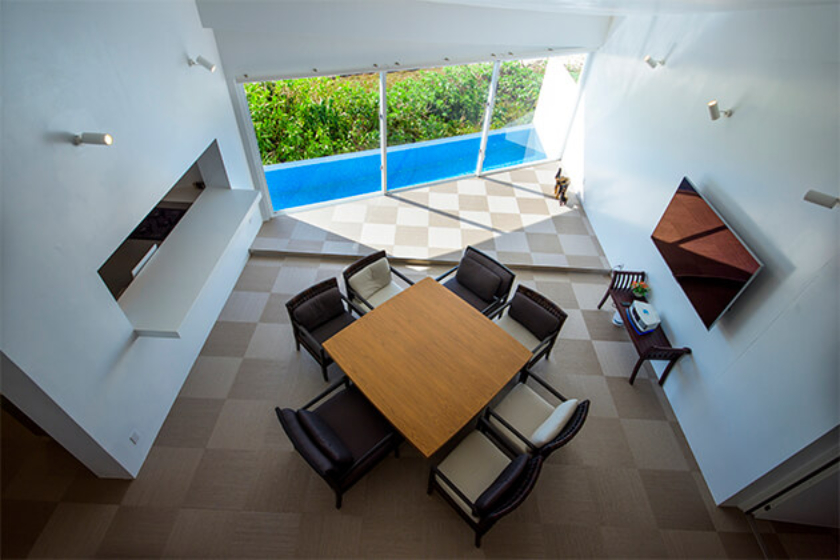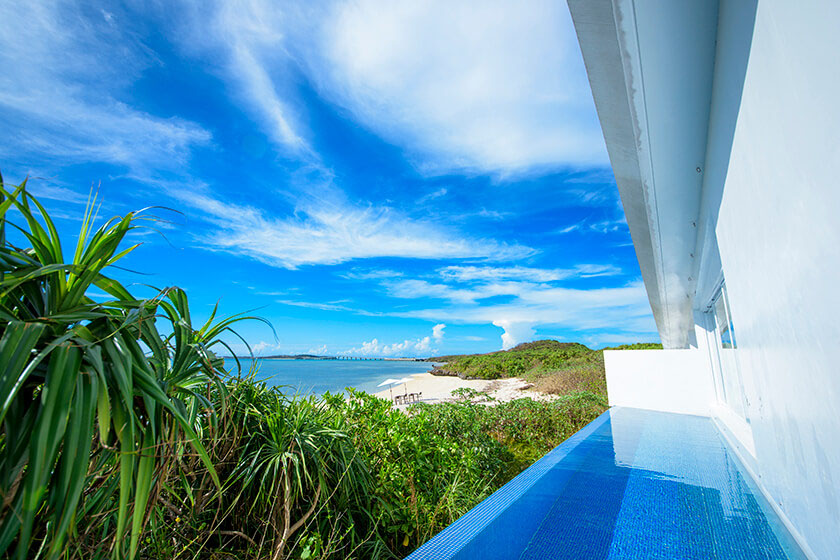 Villa Karimata
Address: 4450-1 Karimata, Hirara, Miyakojima-shi, Okinawa
Website: http://villa-karimata.com/
Hours: Check in after 4pm
Check out by 11am
*Guests wishing to make use of the optional visiting chef must place a reservation by 12pm at least 7 days prior to the date of their check in.