Okinawa's Mingu Craftwork

Craftwork is a Way to Touch and Feel Okinawan Culture

Okinawan mingu were born through the lives of the people on the islands and passed down. They had almost vanished from this world with the time when they were revived as contemporary craftworks. We asked artist Masami Kore'eda, who creates Okinawan craftworks Shuji Suzuki, the CEO of Yuimaru Okinawa, which operates boutique shops that sell various hand-made works including mingu items and designs and distributes folk art, to talk about Okinawan craftwork.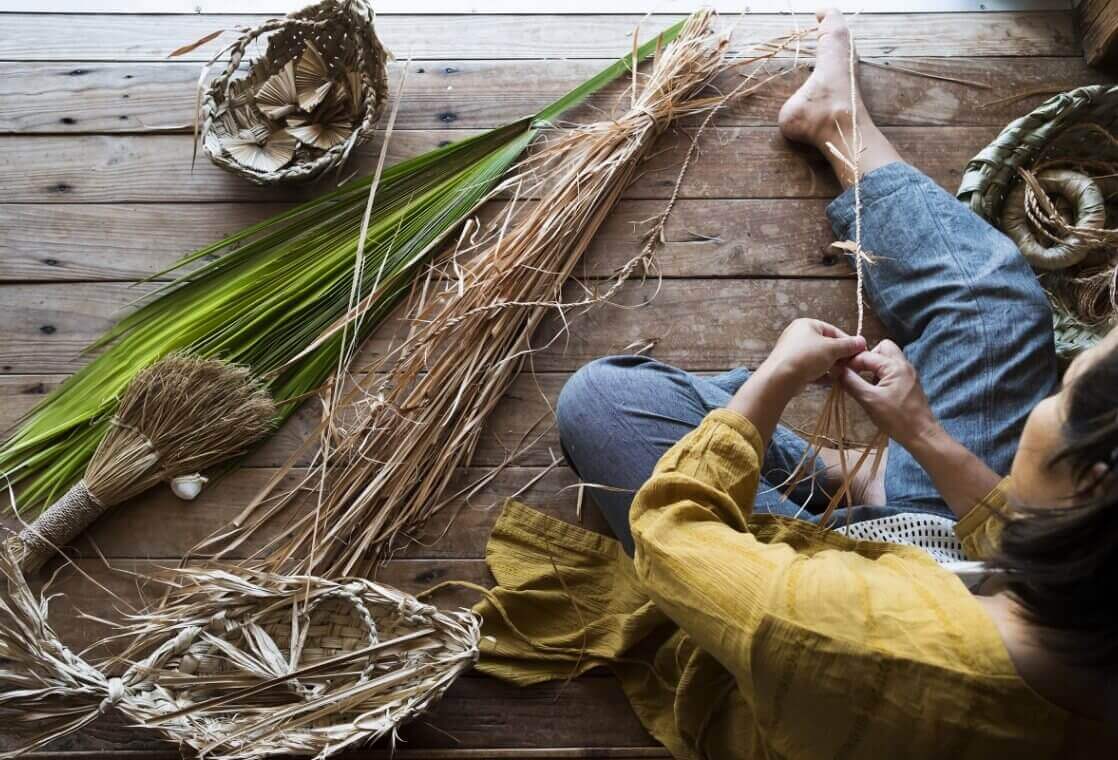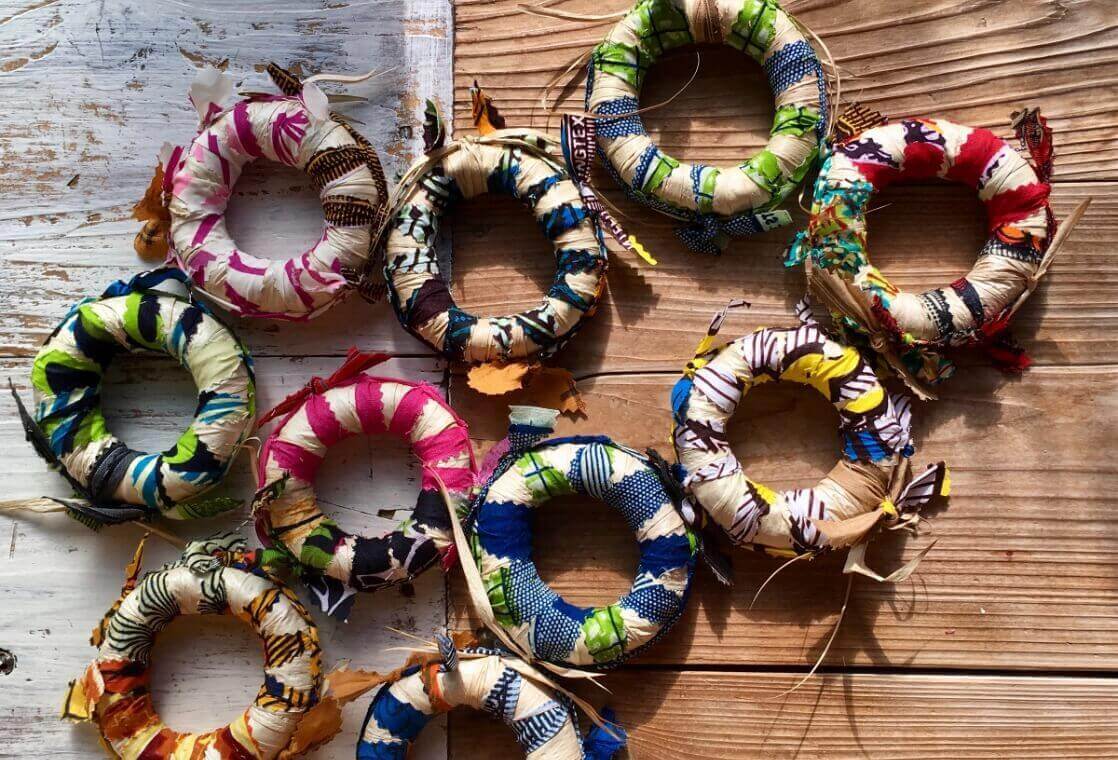 ――Ms. Kore'eda, you have an unusual background as a former top stylist of a fashion magazine in Tokyo.
Kore'eda: I first moved to Irabu Island, which is next to Miyako Island. When I saw a kubaji (a bucket mainly used at a well) at the Chigaya Studio on Miyako Island, I was struck by its functional beauty and wanted to make one myself. Then, I moved to Iheya Island where many kuba (Livistona) grow. Not only was kuba turned into tools for everyday use but also it was treated as a sacred plant because it grew in utaki (sacred places where ancestral gods were worshipped). I re-design and create works to suit today's everyday life while laying as a foundation the appeal of formal beauty that nature produces and the wisdom of our ancestors who coexisted with nature.
Suzuki: Yuimaru Okinawa sells trays and brooms made of kuba leaves that Ms. Kore'eda makes. From my experience having seen many mingu items, I feel that something that suits the contemporary sensibilities is produced when both insider and outsider perspectives are masterfully combined.
Kore'eda: I'm from the outside, which means that I didn't grow up with mingu. That's why I wanted to start from learning about them. Whenever I visit a remote island, I make sure to go to the museum and resource center. My outsider perspective allows me to change the shape a little and add materials that traditional mingu would not use like weaving in cloth. I also make ganshina (a donut-shaped mingu used to stabilize the load people carry on their heads), baskets, and bags, in addition to kubaji and brooms.
Suzuki: The spirit of mingu is to make everyday necessities with ingredients you can get locally. With the change in distribution and lifestyles and the aging population, the number of mingu creators was decreasing rapidly and the craft had almost disappeared. However, now more young people have started making them, and it's gradually starting to rebuild some steam.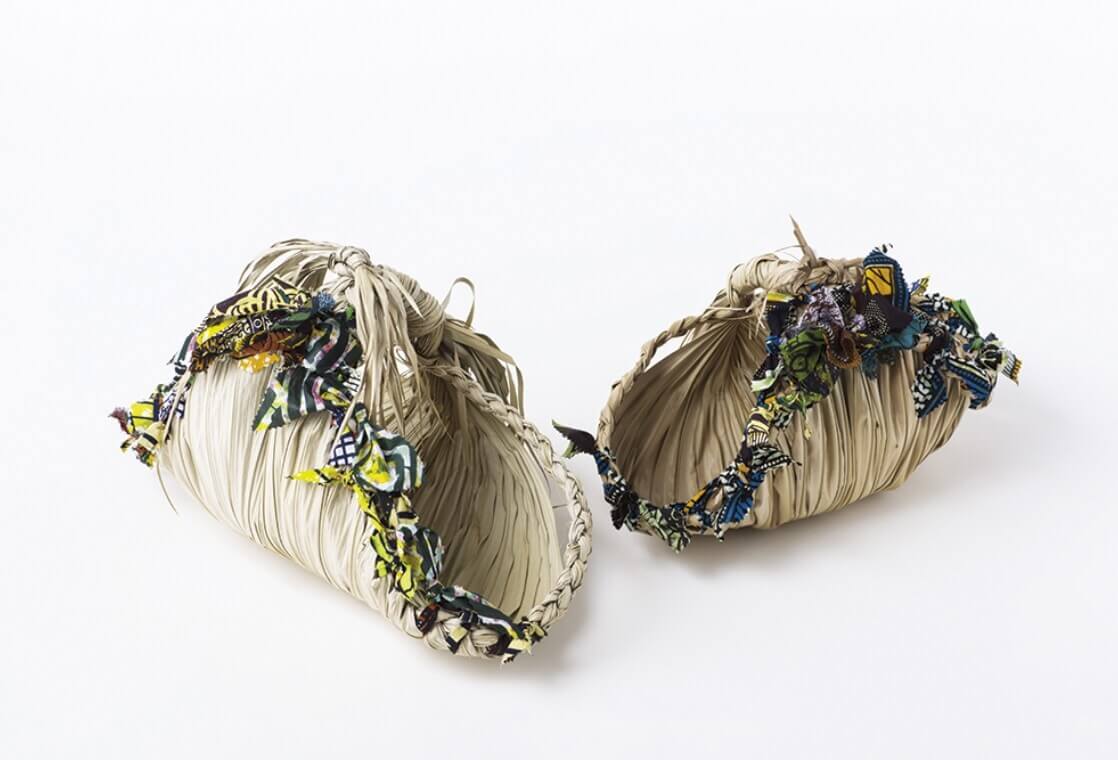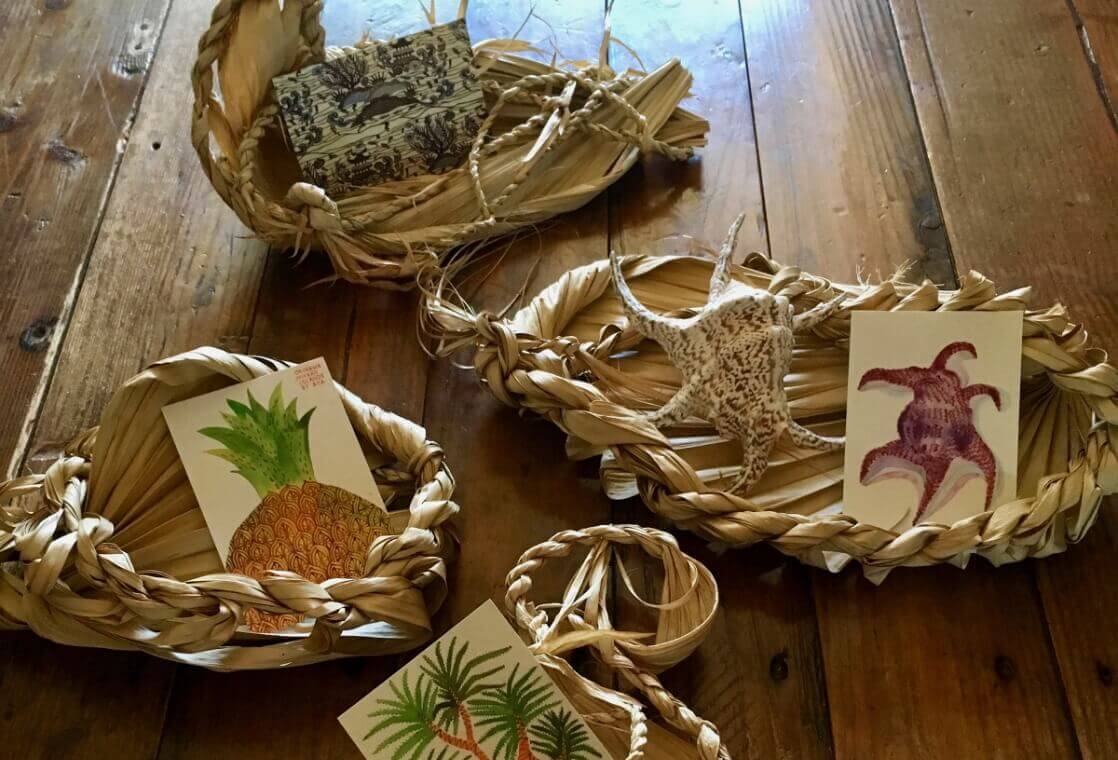 Kore'eda: The workshop that Mr. Suzuki organized for craft creators was really informative. I learned about cost rates and sales routes.
Suzuki: People who make things tend to emphasize the creative process itself. With mingu, the process until you finally get to the creative part, such as going out to get the materials and drying and processing them, is very time-consuming. You need to think of labor costs, too. With handmade craftwork, if you are worried about money, that mentality also shows up in your creation. That's why I want to create an environment where the creators can be economically stable and can just focus on creating. If we don't create a situation where people can live by creating craftwork, including ceramics and textile dyeing, we also cannot pass down the craftwork culture. I think that combining fine art elements are also a good idea for that.
Kore'eda: In my case, I incorporate elements of fine art by using my own art in the displays. I'm starting to get more work for displays, which I think my experience as a stylist has come into play.
Suzuki: Ms. Kore'eda is a creator who is at the forefront of being futuristic, but I also want to honor and pass down the "orthodox" form of mingu where the people of the island make daily tools using materials available on the island.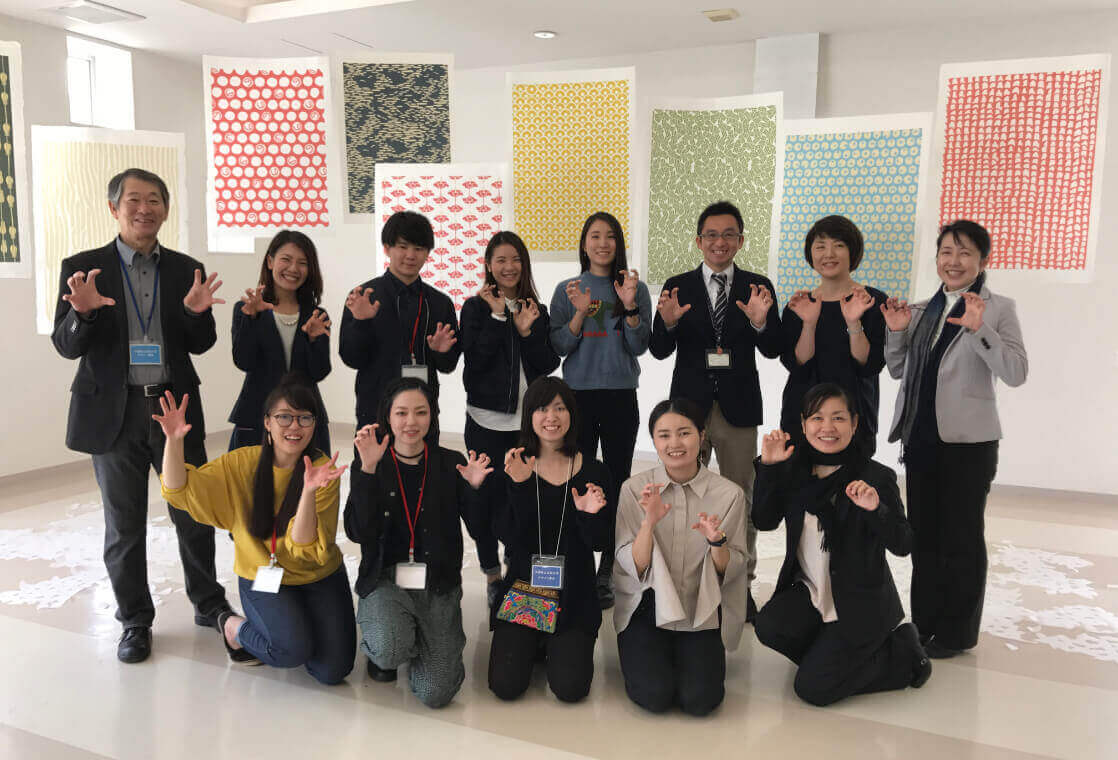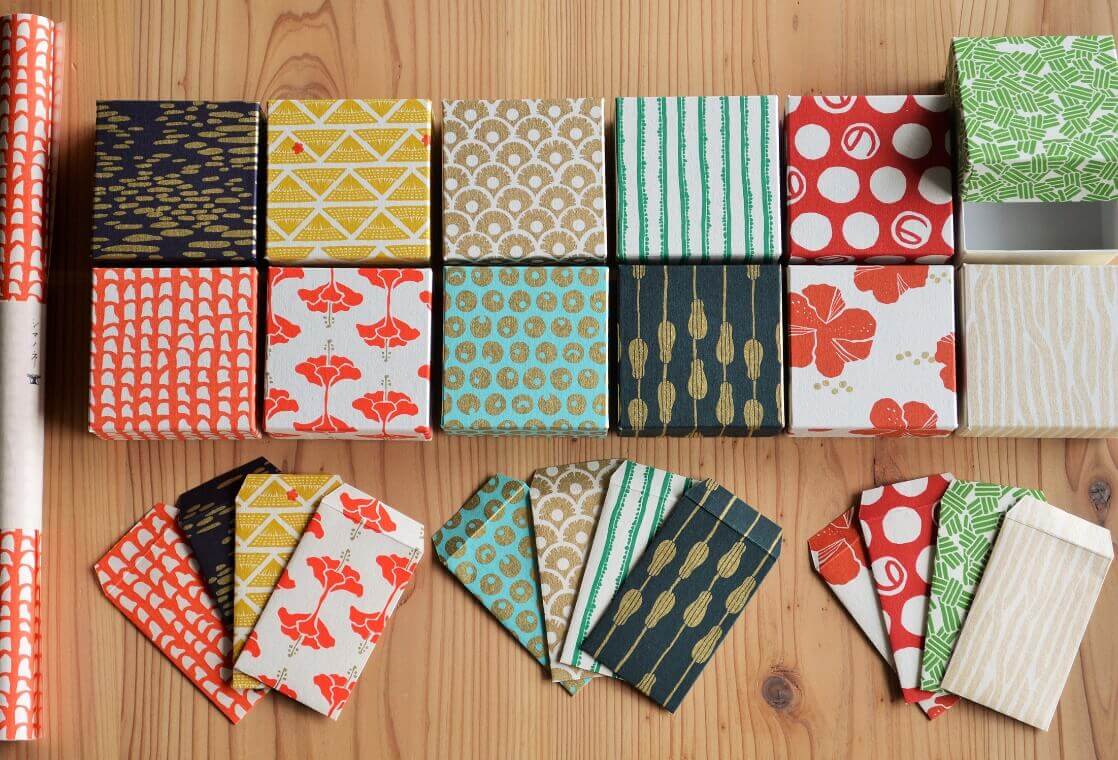 ――By the way, Mr. Suzuki, you have launched an original brand, haven't you?
Suzuki: A professor at the Okinawa Prefectural University of Arts invited me to start it with 15 students. We use traditional patterns for the colors and motifs like hibiscus and bitter melon, the unique red tiles of buildings, and the shape of everyday tools, and then work out the details until we can turn it into a product. We are a design brand, delivering the designs themselves from Okinawa.
Kore'eda: What does Shimanone mean?
Suzuki: The "ne" of Shimanone is "root." We design the root of nature, the culture, and the feelings of Okinawa that we want to preserve. This theme might be difficult to understand, but we are trying to adapt that into a more casual form of expression that we can use daily.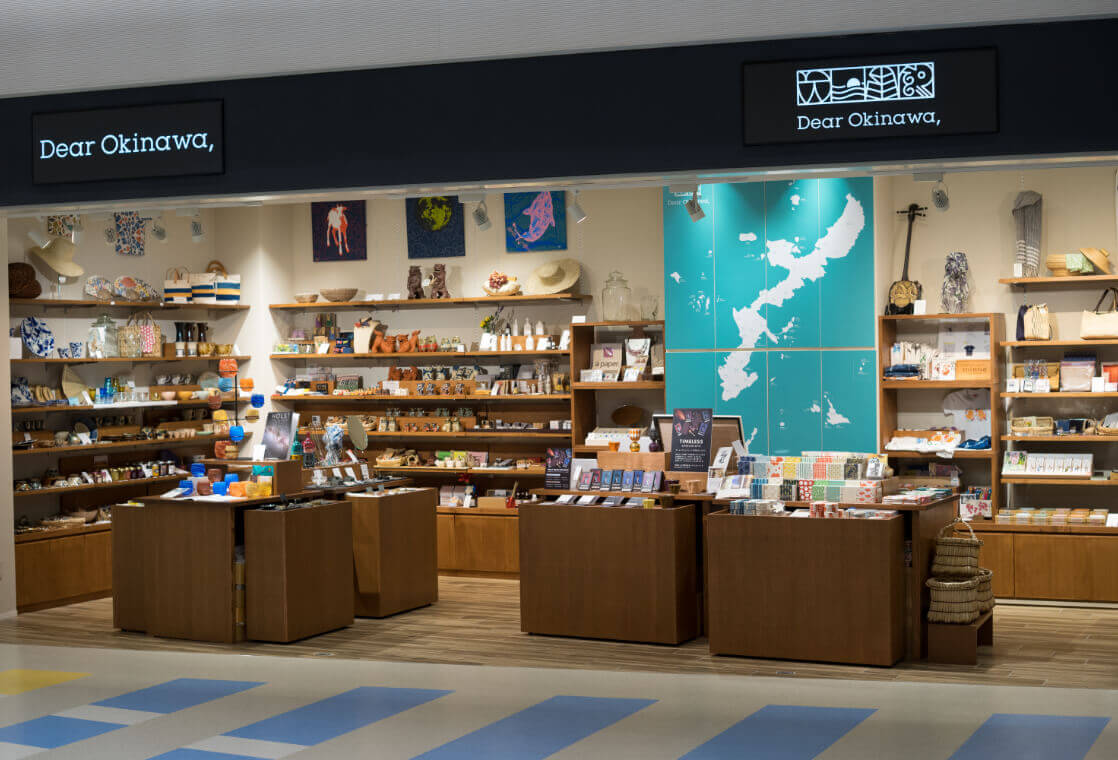 ――I feel that the Okinawan motif is recreated in a pop style.
Suzuki: Still, I try not to pander too much to today's tastes to sell. The ideal is to make Okinawa's new designs become a software resource so that we can start drawing in money into Okinawa itself. In that sense, I think that craftwork and Shimanone have something in common at the core.
Kore'eda: Okinawa has its own unique culture and nature. It's really important to make that our resource, too.
Suzuki: I think that that's also the role of us people who've come from the outside. I hope that the people of Okinawa also notice the goodness of Okinawa they had been taking for granted because it has been so ubiquitous. At the shop in the airport terminal called "Dear Okinawa," foreigners describe Shimanone items as "kawaii (cute)" and buy them.
Kore'eda: At a store in Nakijin that also sells my works, a person from Europe bought a large basket and went back home carrying it in her arms.
Suzuki: Craftwork is a way to actually feel the Okinawan culture and to start exploring it. Someday I would like to do a mingu summit in Okinawa with mingu collected from all over Asia.
Kore'eda: That sounds great. I would love to exhibit my work at that!