Okinawan Crafts

Dyes and Textiles that Communicate Ryukyuan Aesthetic Sense

Ms. Ichiko Yonamine has worked as a curator at the Okinawa Prefectural Museum & Art Museum for many years and has organized many exhibitions of Okinawan dyes and textiles. She says that even from a global perspective, it is rare that there are so many variations to these crafts in such a limited geographical area. We sat down and interviewed her about many things including the charm of cloth from Okinawa, dubbed the "Dye and Textile Kingdom," the connoisseur's ways to enjoy crafts in general, and advice to travelers. Join us in the journey to follow craftwork under the keyword, "The Aesthetic Sense of the Ryukyuan People."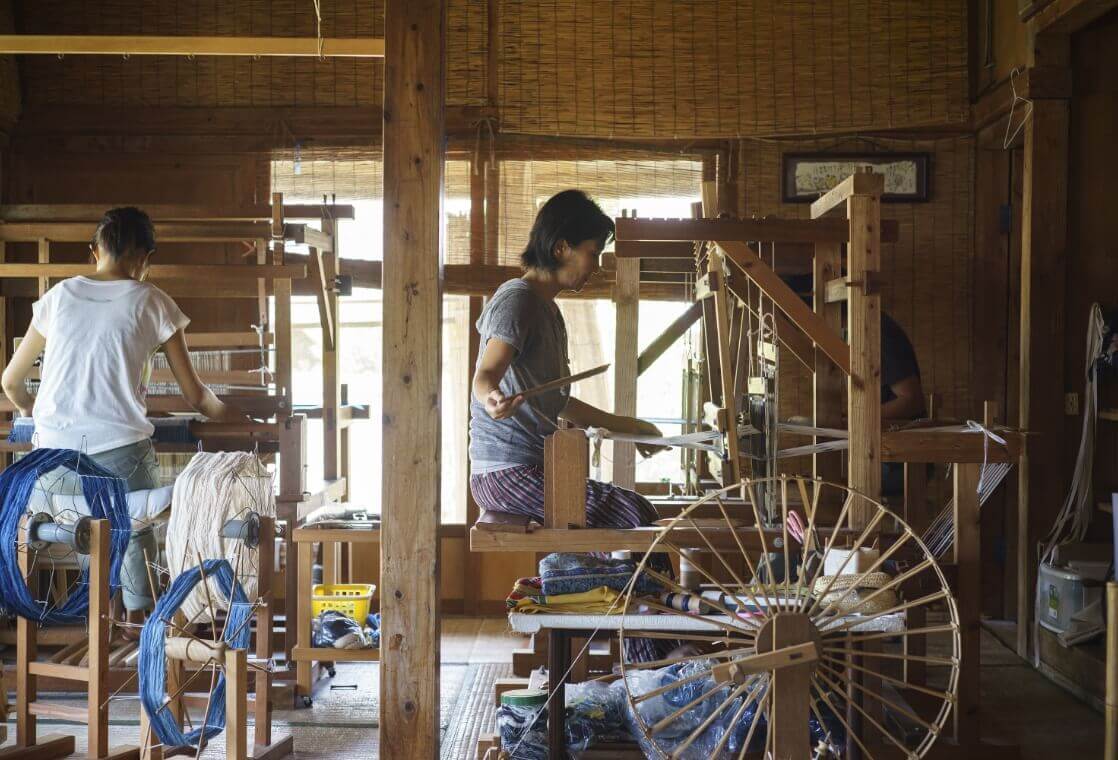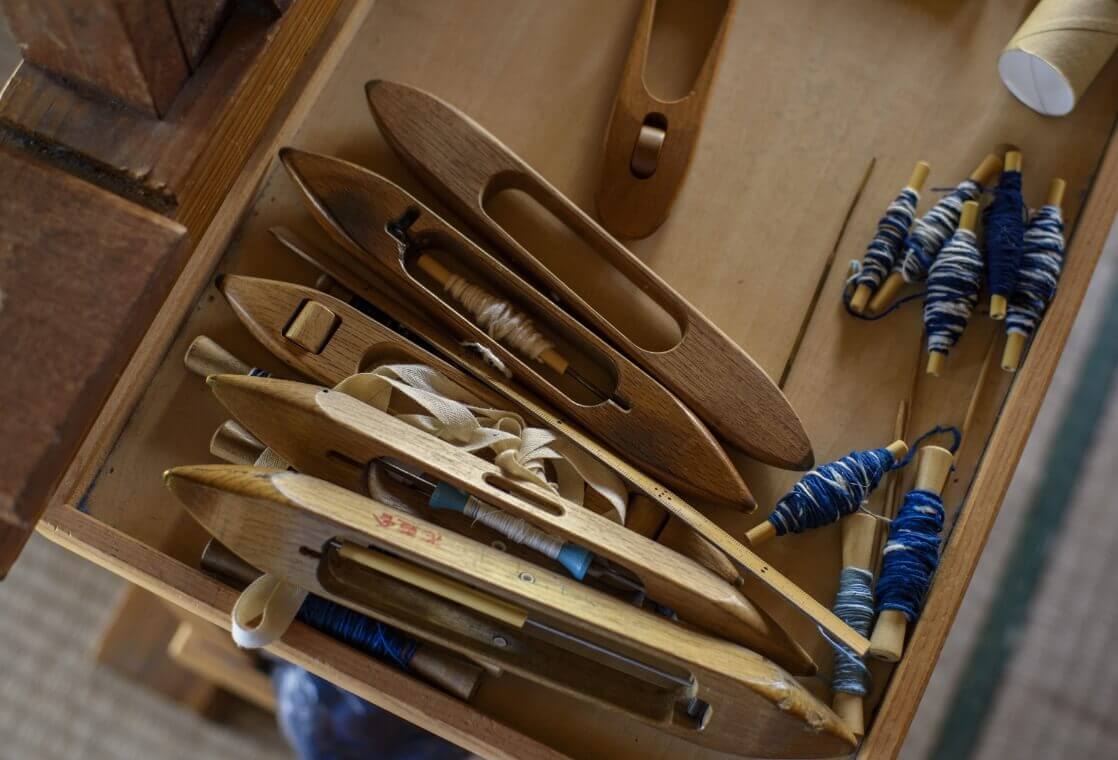 ――It's extraordinary that there are so many variations of dyed textiles in this tiny island country, Ryukyu.
Yonamine: Just on Okinawa Island itself, there are various types of dyed textiles including the bashofu (banana fiber) textile, Yuntanza hanaui (hana-ori (float weaving) in Japanese and hanaui in the Okinawan language) and Chibana hana-ori. There are also the Ryukyu kasuri (made with cotton and hemp threads in the past, but silk is now being used) produced in Haebaru (a town in the Shimajiri District of Okinawa Main Island) and the Shuri-ori (produced mainly in the Shuri area in Naha City), while on the remote islands there are Kumejima-tsumugi, Miyako-jofu, Yaeyama-jofu, and the thick Minsa-ori for obi (sashes). Yonaguni Island also has a form of float weaving. Even on a global scale, it's rare to be able to travel through production sites with such a rich and wide variety in such a short amount of time. 
――Visiting these sites feels like it would be a journey that will give you a whiff of Ryukyuan culture.
Yonamine: Nowadays there are production sites throughout the prefecture. You can learn about the production process and observe actual weaving at places like the Bashofu Hall in Ogimi Village and Yuimaru-kan on Kumejima. Some of these places also have programs where you can actually experience parts of the production process. I encourage you to give them a try!
――That sounds like fun!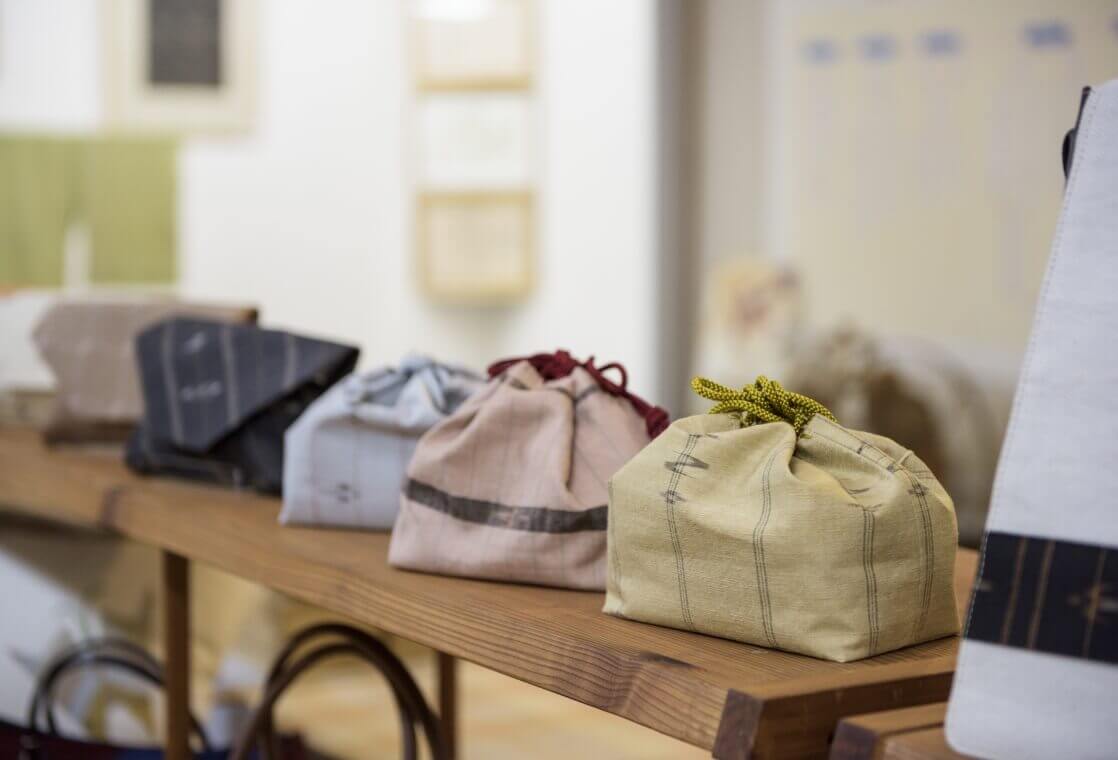 Yonamine: Most of these places also sell small items made with the actual textiles. We would love you to use them on>a daily basis to feel how wonderful Okinawan textiles are. At the Fureai Taiken (Touch-and-Experience) Room in the Okinawa Prefectural Museum & Art Museum, you can try on a real kimono (traditional dress). Entering the room is free. There are also swatches of the textiles from all over the prefecture. We would love you to come to take a look at them. In a permanent exhibit, there are lacquerware and ceramics from the Ryukyu Kingdom era to modern times. It's certainly a place that would delight you if you like crafts.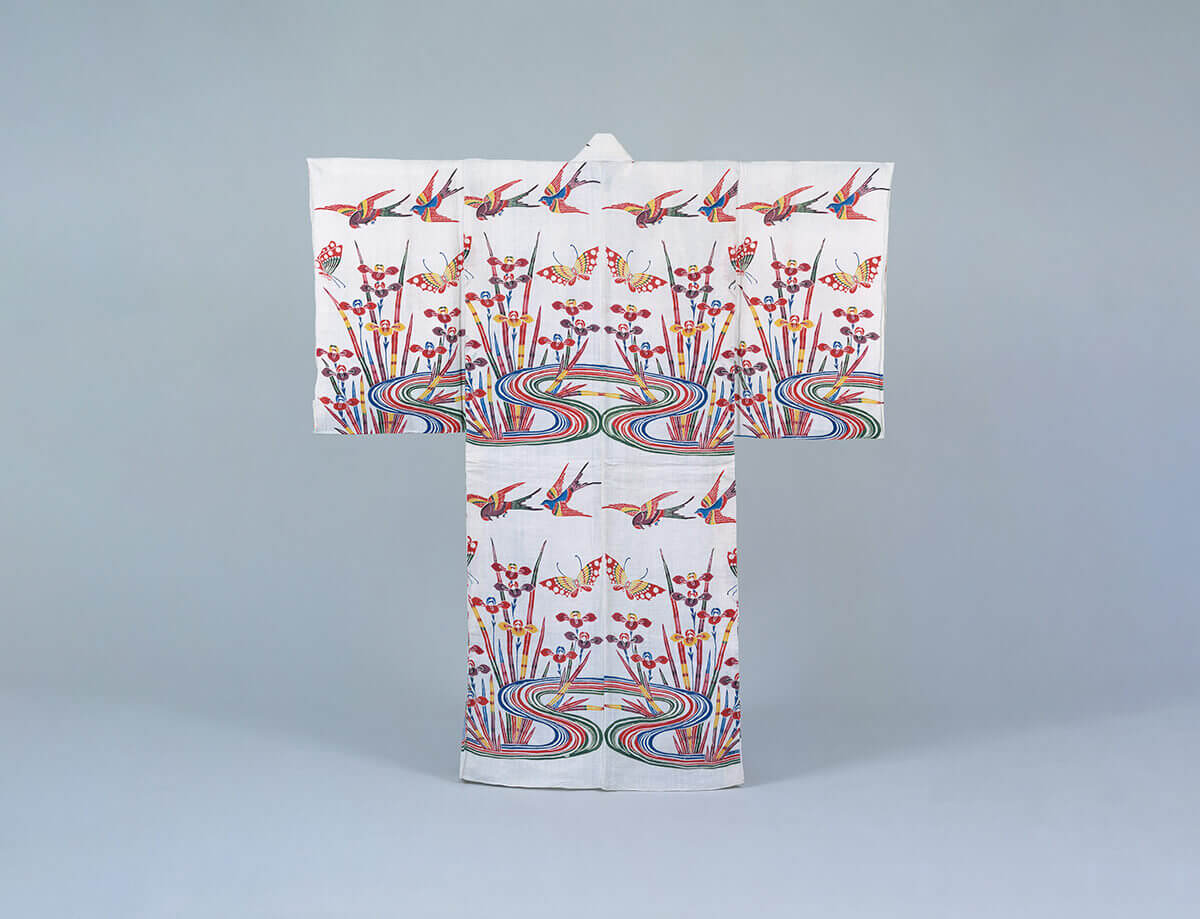 In the collection of Naha City Museum of History
――Okinawa has many crafts that have a unique style of their own. When you include the performing arts like Ryukyuan Dance, you really see that Ryukyu was a country that regarded "beauty" as important.
Yonamine: Speaking of "beauty," when you look at the patterns on the clothing and lacquerware, the ones from Ryukyu Kingdom era are often asymmetrical. In fact, the same can be said about Sanshin (traditional three-stringed instrument) and ceramics. The gifts given to the Chinese emperor and shogun of the Edo shogunate are thought to have been excellent items that utilized the most sophisticated techniques of the time. Looking at those, it's unlikely that they were technically incapable of making symmetric designs. Yet, many of the clothes left from the royal family show slight misalignments of the patterns in the backs and the sleeves.
――So, you are saying that they were technically capable of aligning them, but they purposely didn't?
Yonamine: My hypothesis is that they felt like symmetrical things felt too constrained. I'm thinking that the Ryukyuan sense of aesthetics was to have a little looseness in the things they used.
――So, not "Yuru-kawa" (short for "loose (yurui) and cute (kawaii)"), but "Yuru-bi" ("loose" and "beautiful") (laugh)? That's innovative!
Yonamine: If you look at the artwork, architecture, dyes, and textiles with that in mind, your enjoyment will deepen too.